Anthos A7 dentalna jedinica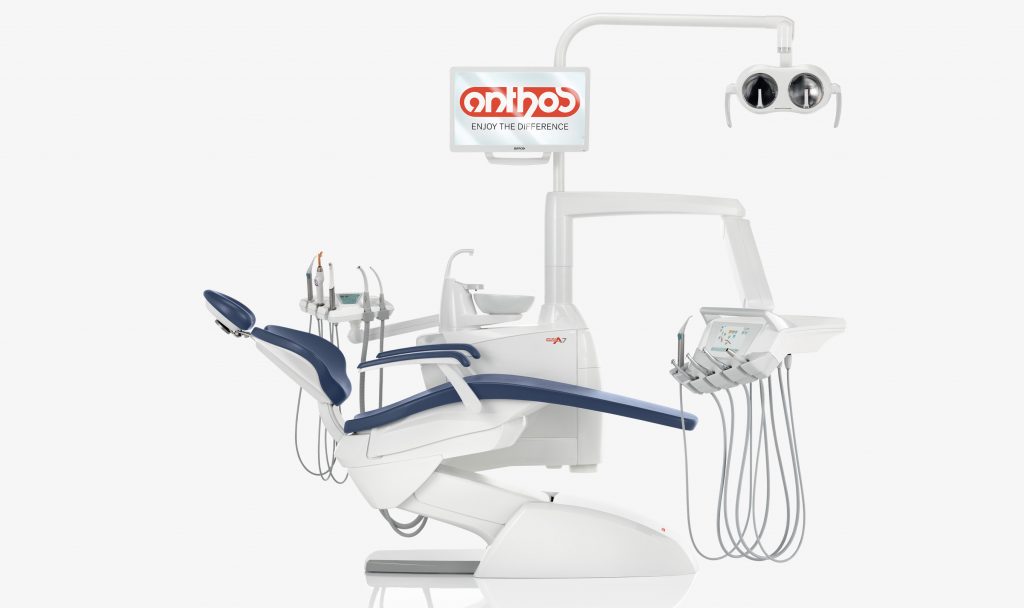 ---
Za narudžbu, provjeru cijena i raspoloživosti proizvoda molimo da nas kontaktirate.
Consolle: Clear information and user-friendly functions
Available in two versions – the as-standard Full Touch Clinic or optional Full Touch Multimedia – the instrument panel lets dentists control unit body functions and personalise all integrated device parameters at a touch. The 7″ multitouch HD screen offers immediate data display and can, on the Continental model, be rotated from vertical to horizontal.
The Clinic instrument panel controls patient dental chair unit movement, displays data for conservative, endodontic and implantology work; it is also used to manage hygiene devices and other accessory services. On the Multimedia version images and videos can be displayed.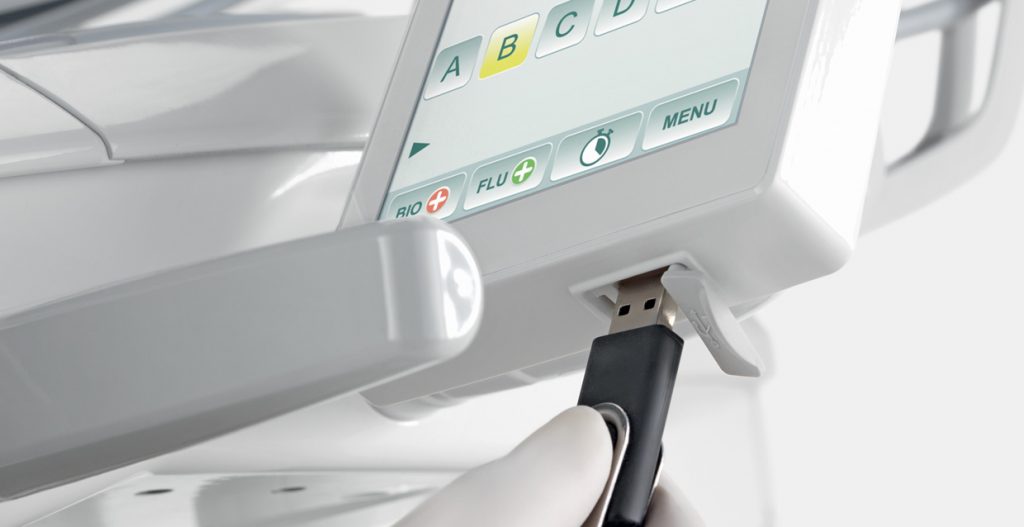 A convenient USB port lets individual dentists save and download their personalised settings, a feature that's extremely useful in surgeries with two dentists or more.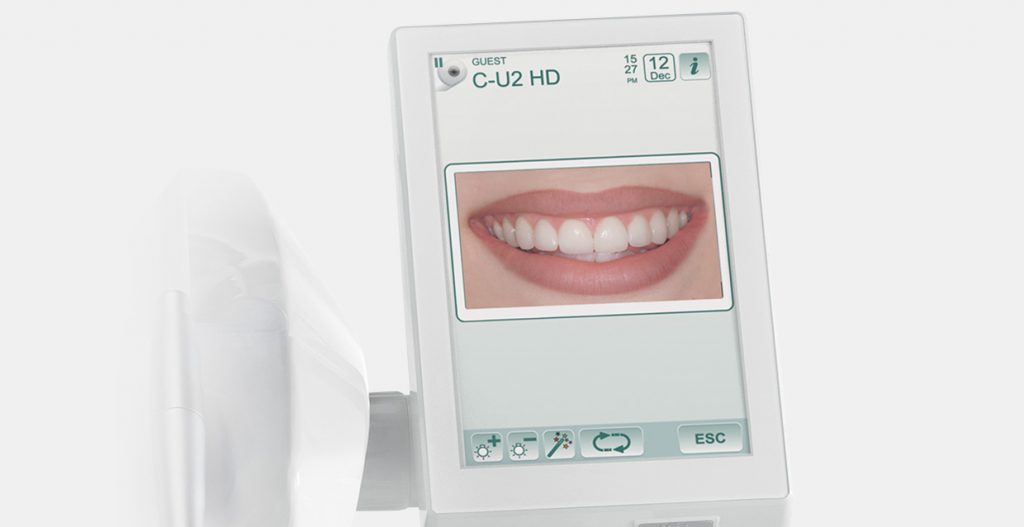 Camera-captured images and X-rays acquired via the integrated system can be displayed in HD.
Insturments: Advanced performance
Turbine, micromotor, scaler, curing light and intraoral camera settings can be adjusted for specific dentistry specialisations. An intraoral camera or curing light can be added as the sixth instrument.
Endodontics system: Integrated clinical performance
Equipped for endodontics
The Classe A7 Plus provides a comprehensive system of endodontic applications that optimises root canal treatment ergonomics.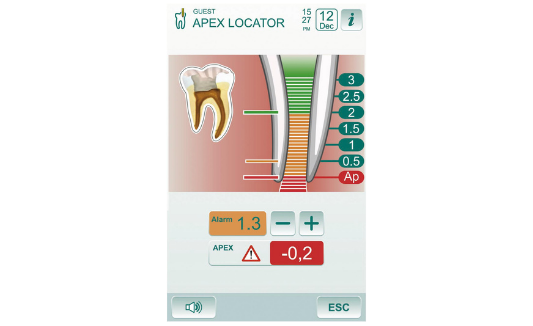 The apex distance is displayed on the LCD during the root canal instrumentation phase. The nearing of the apex is verified by the ENDO software. Once the apex is reached the Apex-Stop function interrupts micromotor rotation.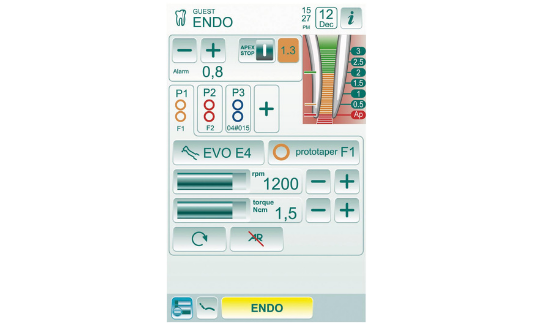 During endodontic work the colour LCD control panel displays key data to give the dentist full control over treatment.
The endodontic bur identification trademarks are not owned by Cefla or any of its associated companies.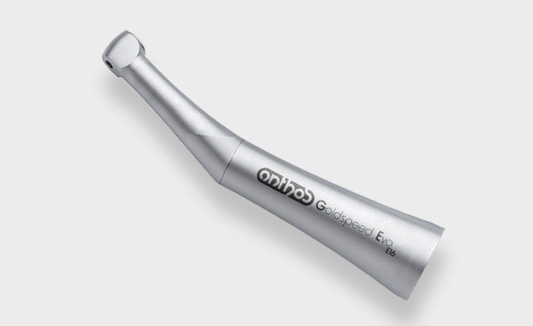 With a 4:1 reduction ratio, the EVO E4 can be autoclaved and heat-disinfected. A miniaturised head aids access to difficult-to-reach treatment zones.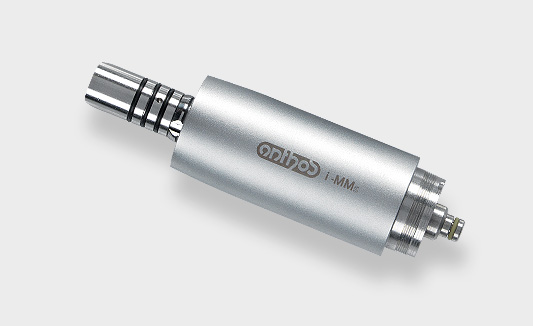 Light, compact and fully autoclavable. Fine, precise torque adjustment.
Integrated implantology module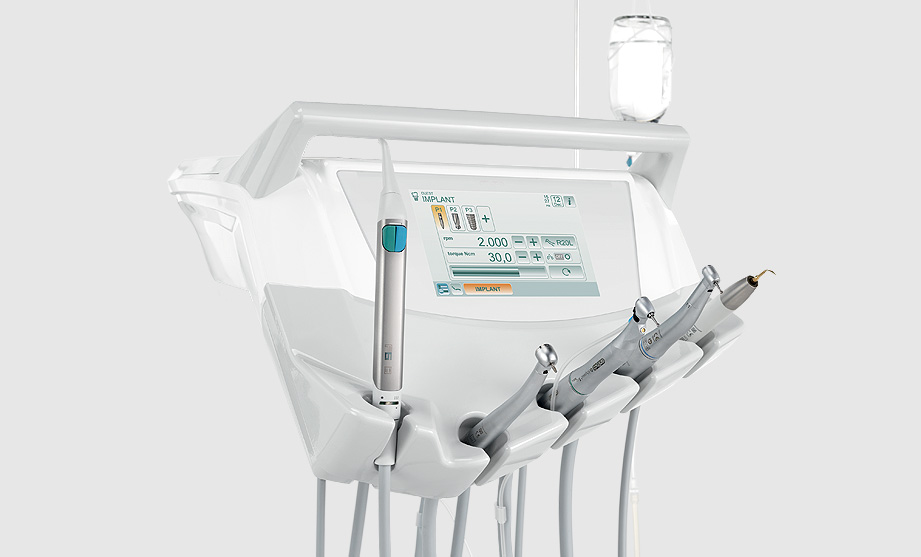 Seamless integration between brushless micromotor, peristaltic pump and surgical handpiece give rise to an implantology system piloted by the powerful microprocessor of the 7" multitouch control panel.
Speed, torque and pump delivery rate parameters can be selected and saved at any time. A simple, user-friendly interface lets users manage every stage of work quickly and precisely. This set-up thus eliminates the bulk associated with on-cart stand-alone systems.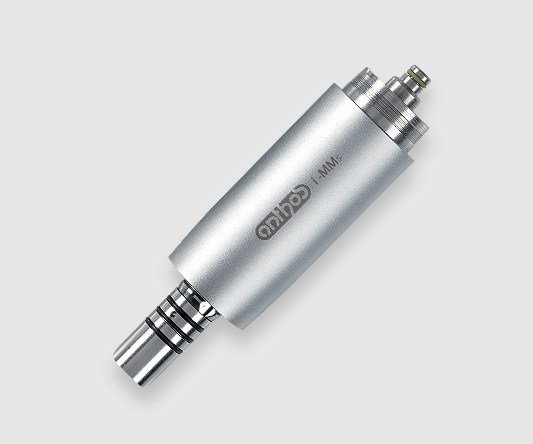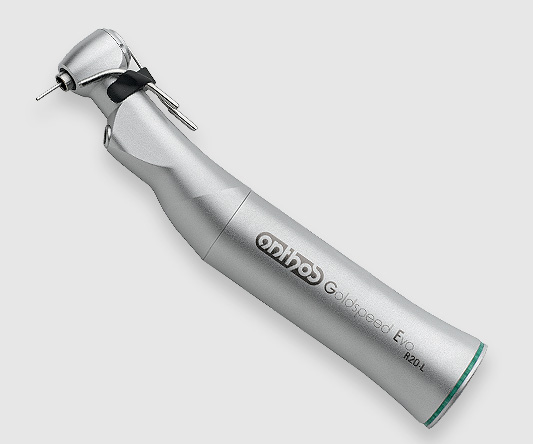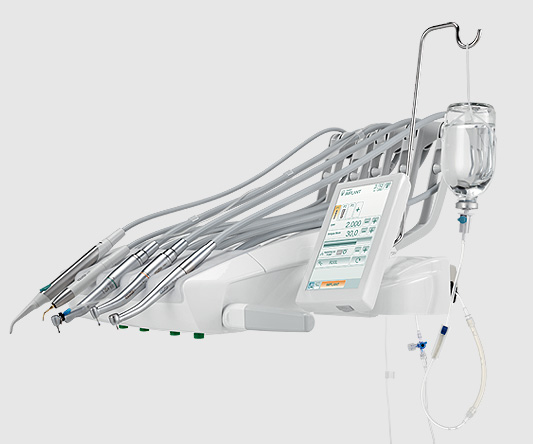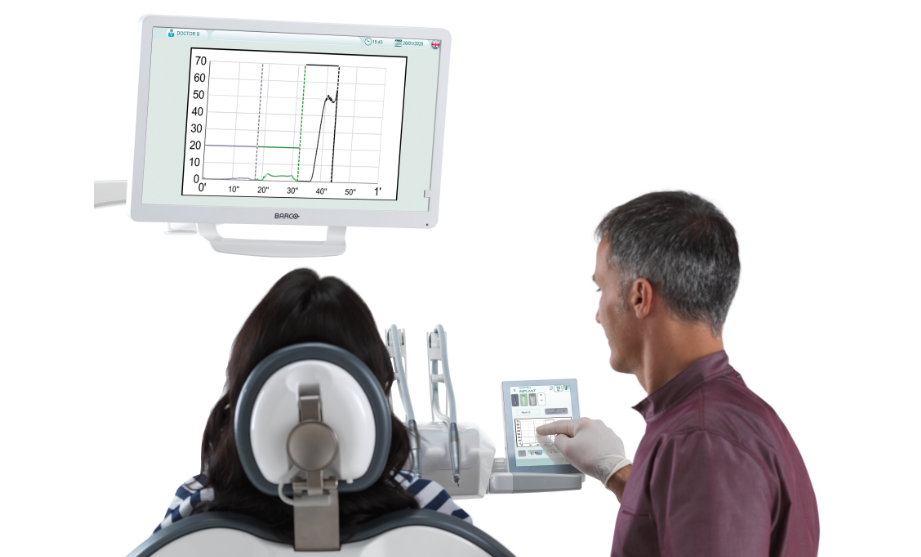 This function allows constant monitoring of the torque delivered by the micromotor and provides a complete report on each stage of treatment. Where the integrated camera is present, the curve can also be displayed on the dental unit monitor. This aids clear display during therapy and is also useful for teaching and training purposes.
Patient chair: The shape of comfort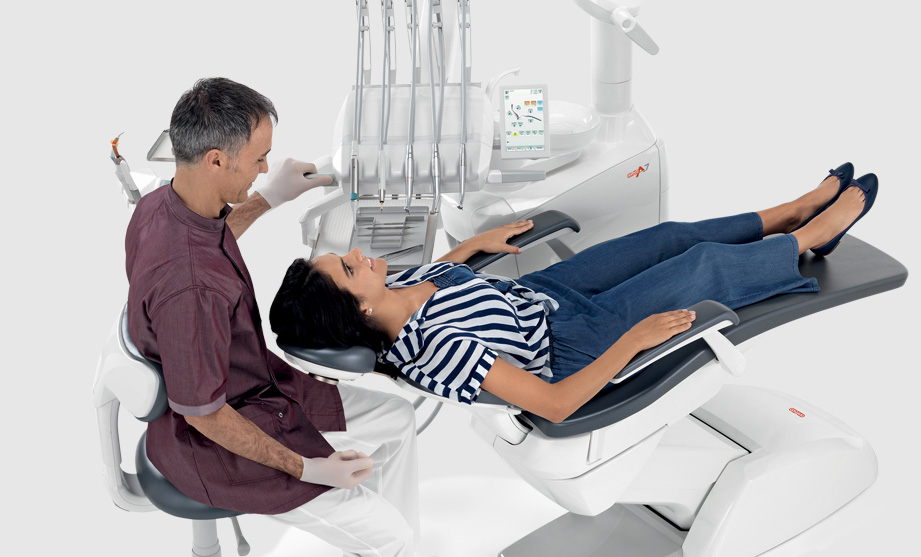 Sliding movement
Tapered patient chair shaping provides dentists with optimal ergonomics. With the Sliding function the dentist no longer has to reposition light and instruments during treatment, thus maintaining the work zone set-up.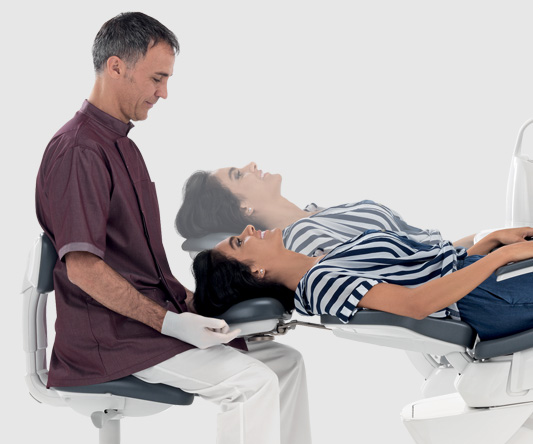 With Soft Motion technology, start and stop movements are gradual, fluid and virtually without vibration or noise. From the patient's viewpoint, this is particularly relaxing.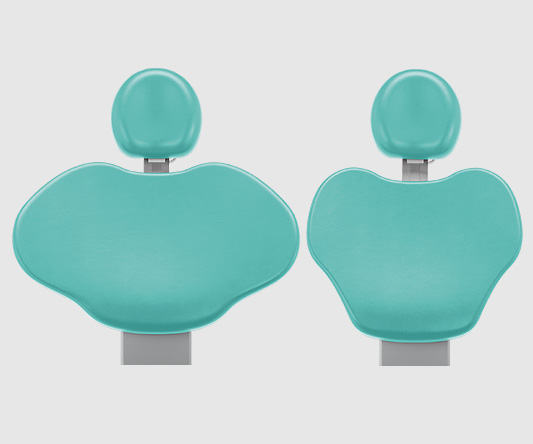 A choice of two backrest types (narrow backrest/wide backrest) meets all the dentist's ergonomic needs.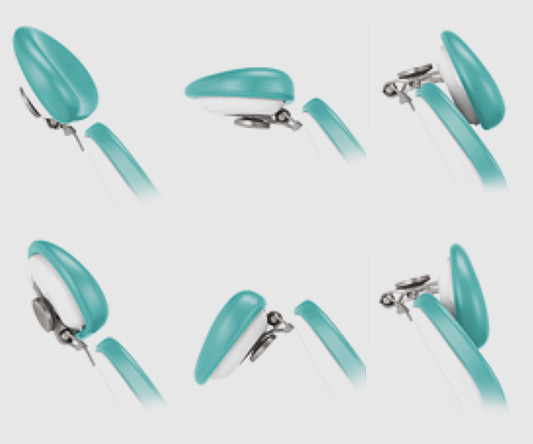 The optional Comfort headrest faithfully follows the patient's anatomy.
Lighting: Infinitely adjustable light
Proper lighting of the treatment area is a must. Venus LED MCT is a cutting-edge operating light with multiple adjustments that ensure perfect lighting of the oral cavity in every circumstance. Equipped with a 3-axis joint, it provides outstanding depth of field and a broad spotlight.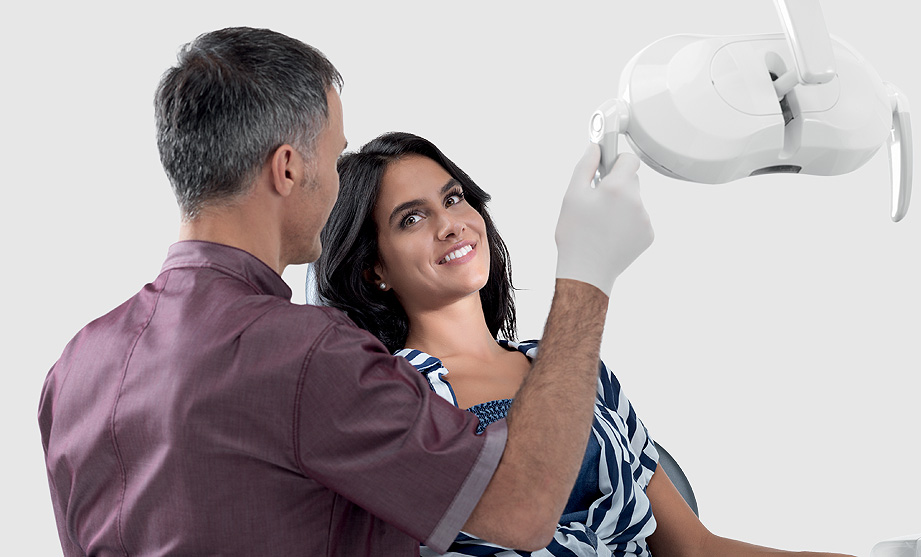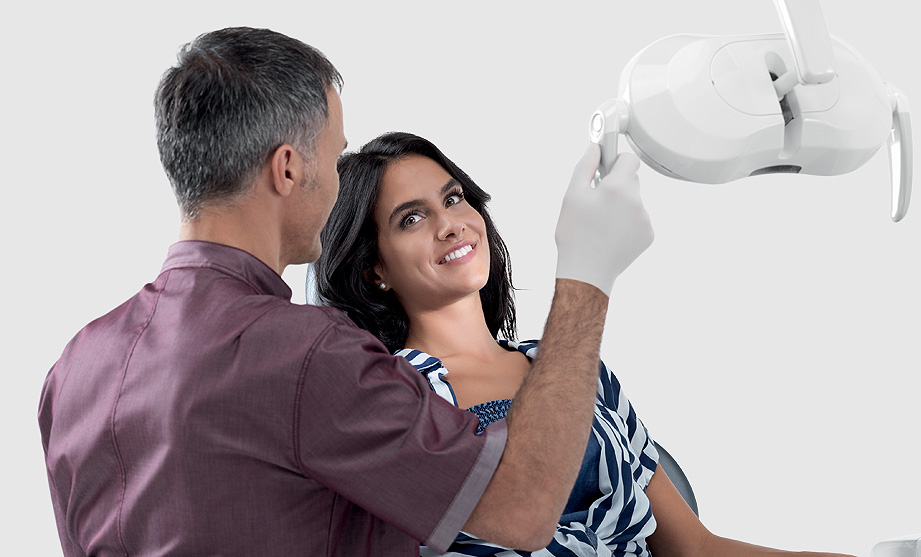 Latest-generation operating light that can emit 3 different colour temperatures: for surgical treatment, for conservative dentistry and for realistic colour capture.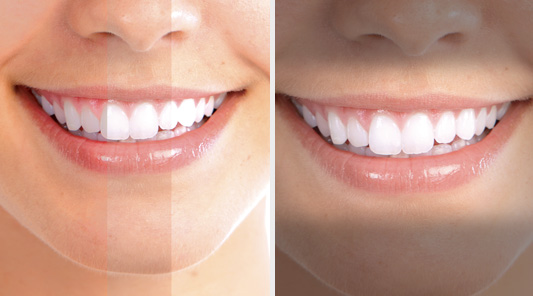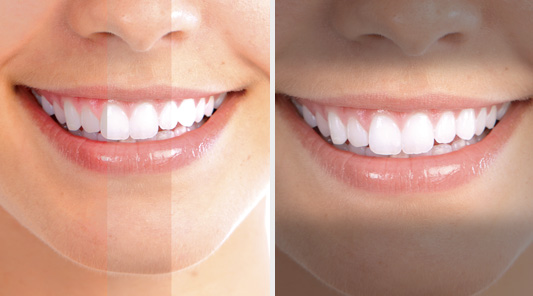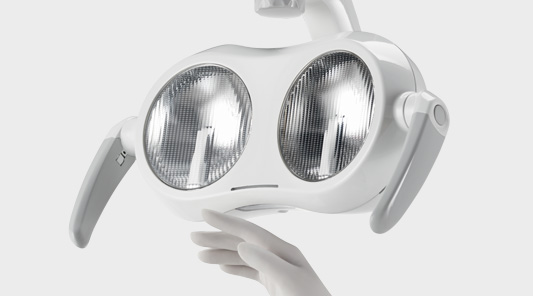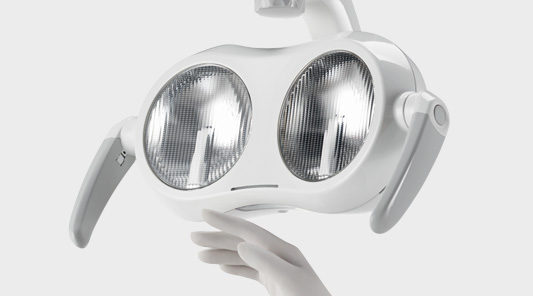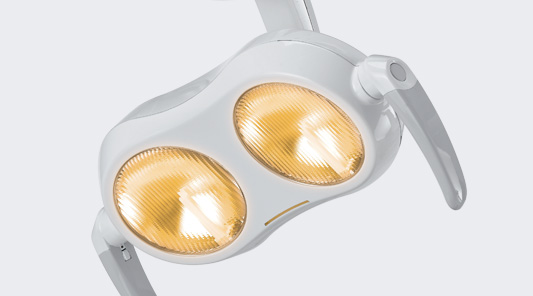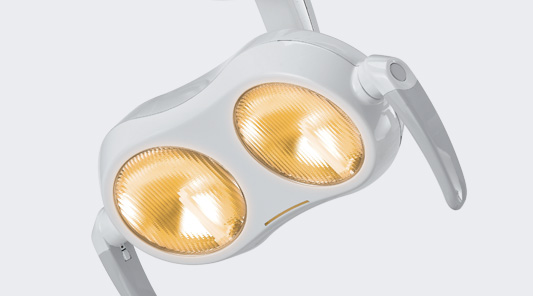 Customization: Innate flexibility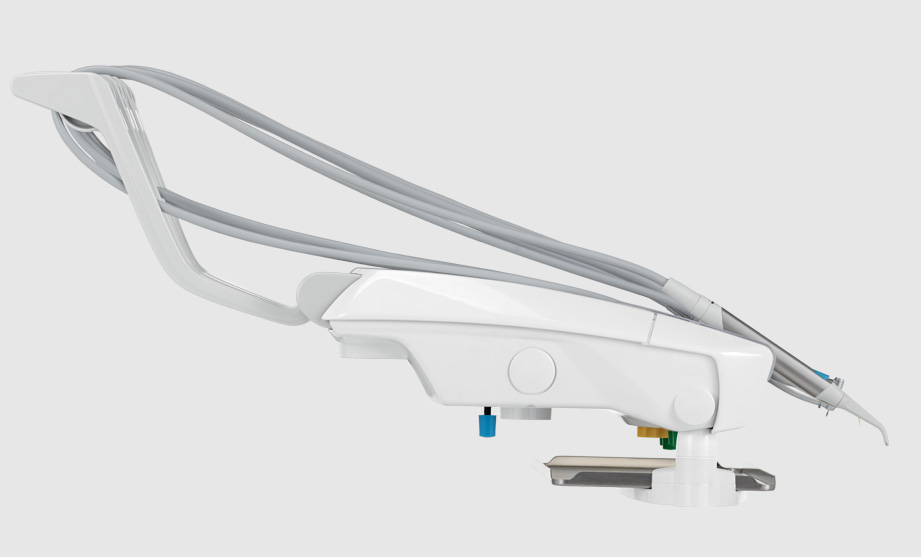 The streamlined Continental module is light and compact while the instrument levers, designed to reduce vertical bulk as much as possible, minimise interference with the operating light and allow considerable extension. Each lever has individually adjustable traction force and balance.
Equipped with the option of SideFlex technology, the instrument levers ergonomically follow sideways tubing movement. The coupling reduces on-wrist traction and fatigue while optimising instrument recovery from every working position.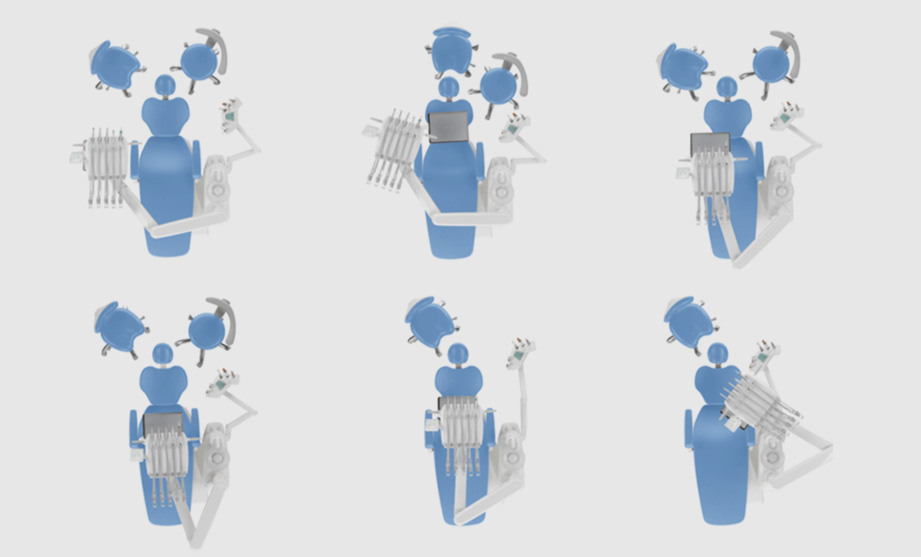 Whatever the treatment zone, positioning is easy and ergonomic thanks to the broad excursion of the new, more compact module arm system and its pneumatic vertical release mechanism. For example, the transthoracic operating position can be reached with ease.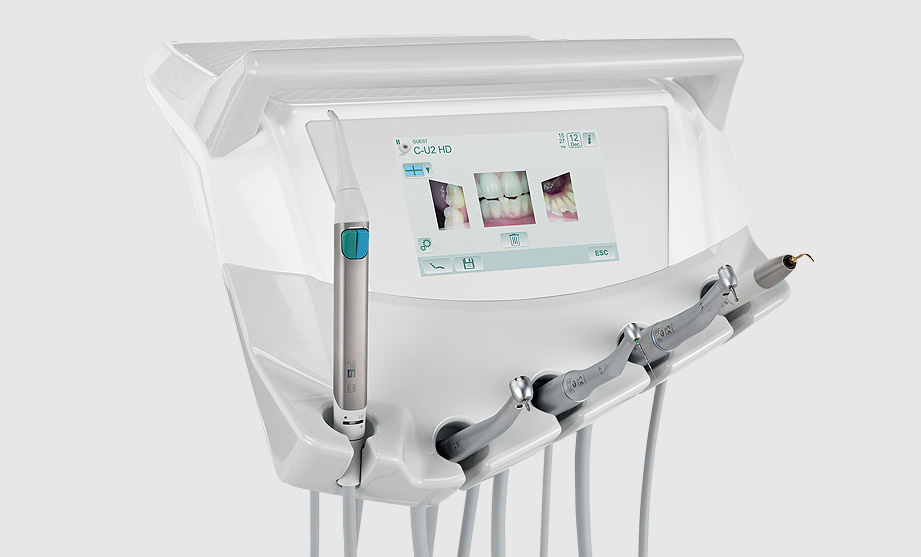 Versatility
International module handpieces can be gripped with ease from any working position. The instrument layout is the result of modern design and a careful analysis of dentists' needs A blend of optimal control panel visibility, instrument accessibility and spatial organisation ensures unrivalled ergonomics. A transthoracic version of the large tray holder module is also available, a useful aid during surgery sessions.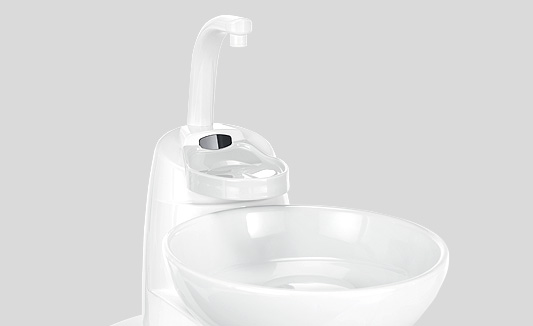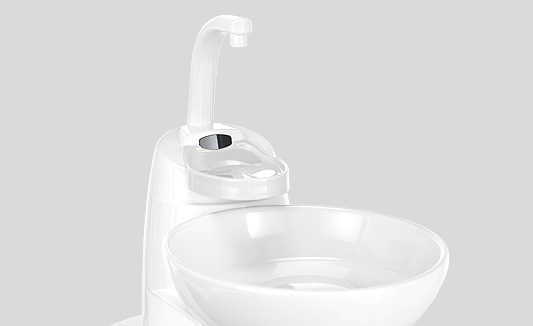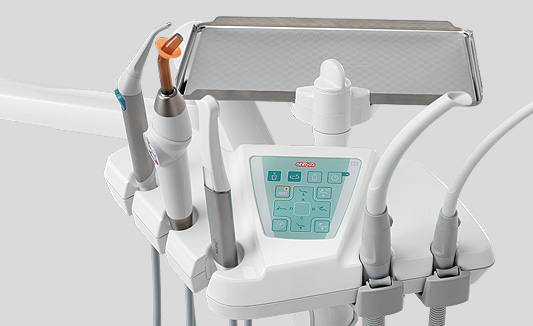 Hygiene: Safety in the surgery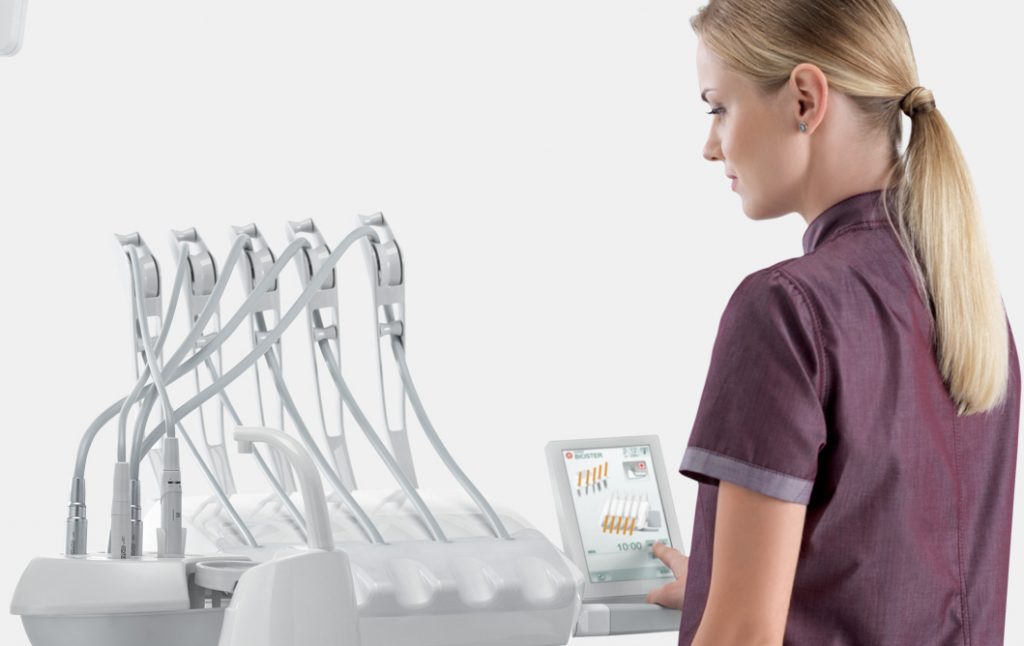 Thanks to its advanced hygiene systems, the Classe A7 Plus ensures safety in the workplace. Safety for patients, personnel and the dentist. Any risk of cross-contamination or internal ducting contamination is minimised by the use of one or more devices. The Full Touch panel gives users full control over sanitisation cycles.

Use of the W.H.E. system, together with an intensive BIOSTER disinfection cycle, has been shown to result in the complete absence of bacterial load in cooling liquids delivered by the instruments. This result is certified by tests performed by the Sapienza University of Rome and the Department of Public Health and Paediatrics of the University of Turin.
Communication and diagnosis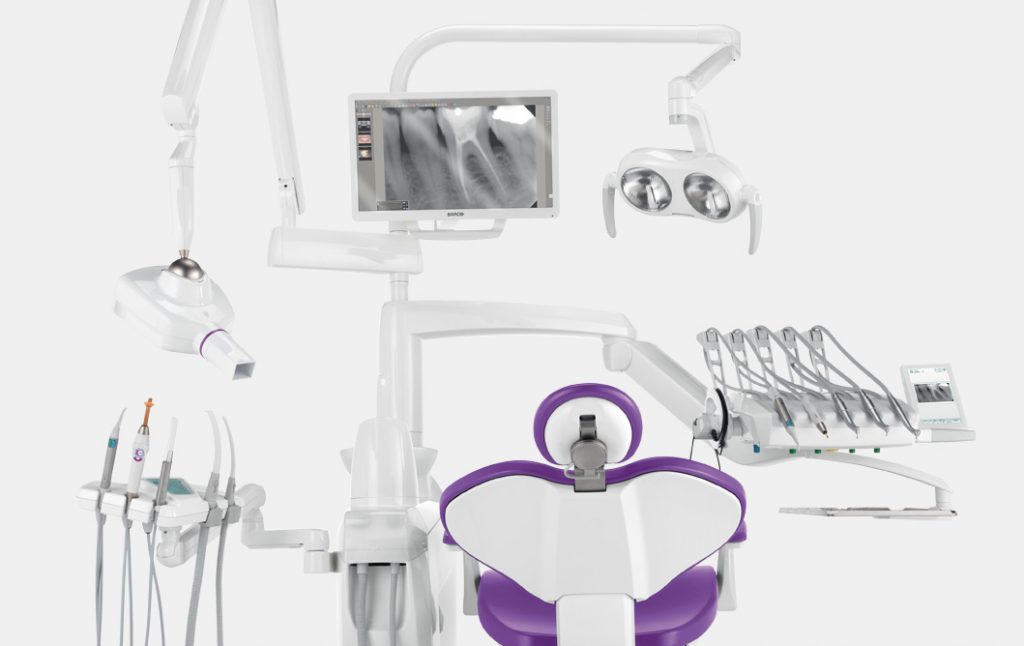 It comes ready for integration of a multimedia system, the imaging and x-ray devices of which constitute excellent communication tools. The immediate availability of diagnostic data enhances medical team efficiency, eliminating downtimes and workflow interruptions.
---