Anthos A3 dentalna jedinica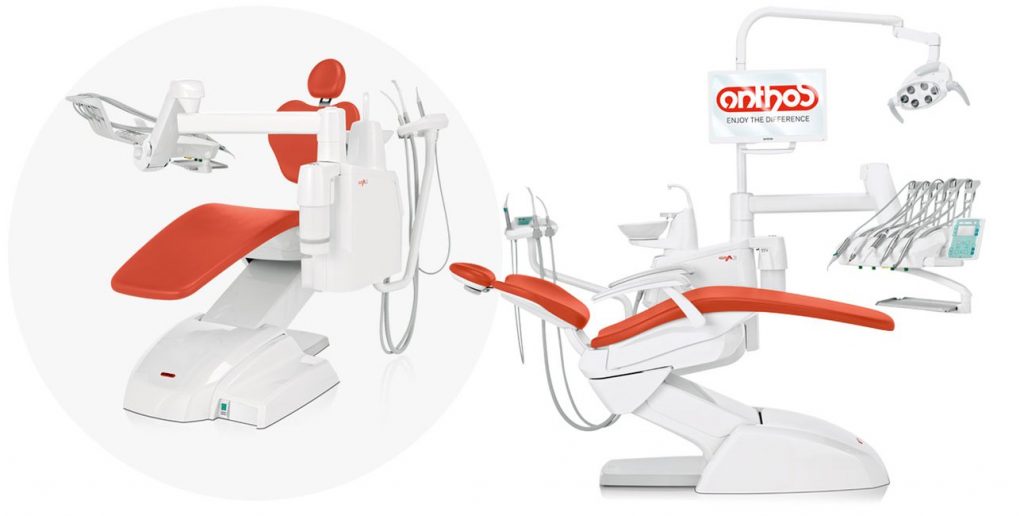 ---
Za narudžbu, provjeru cijena i raspoloživosti proizvoda molimo da nas kontaktirate.
Display Digit: Simple, intuitive operation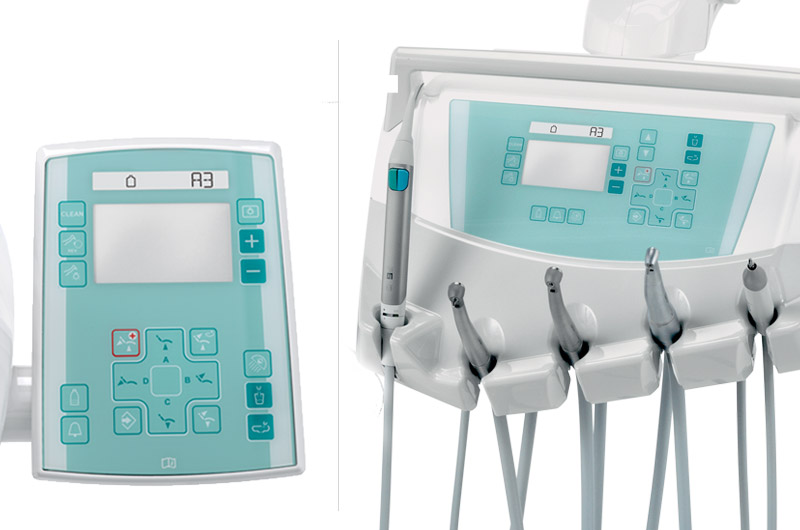 The new instrument panel can be used to manage the unit's operation modes and the parameters of each instrument, adapting them to the operator's needs:
the lightweight, compact i-MMr micromotor can be set to reach speeds between 100
and 40,000 rpm.
the scaler is adjustable to maximum power allowing the operator to find a good balance between fast scaling times and a good level of comfort for the patient.
all information relating to the instrument settings is displayed on the alphanumeric display.
Dentist's modules: Maximised adaptility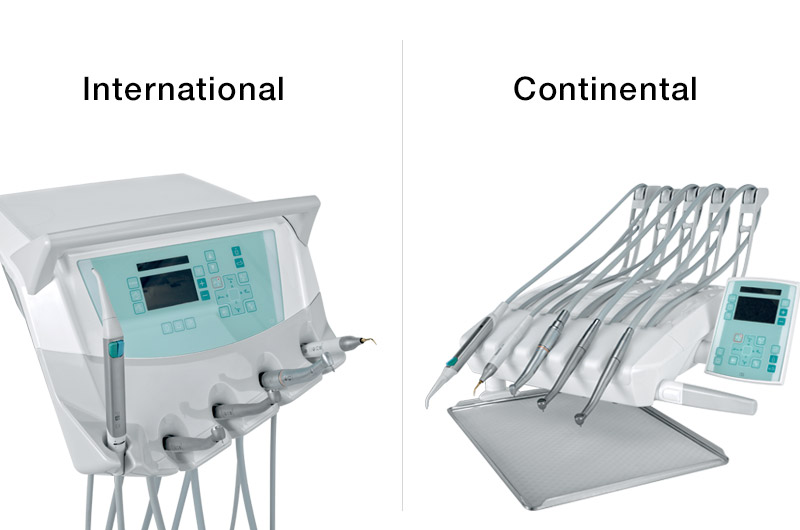 Continental.
The redesigned dentist's module and arms system allows the operator to work in any operating position. Classe A3 Plus responds ergonomically to every clinical need.
New instrument lever design – with shorter vertical footprint to reduce interference with the operating light and ensure increased instrument outreach.
International
Modern design and smart arrangement of the instruments for improved ergonomic usability: holding the handpieces is easy in any operating position.
Harmonised movements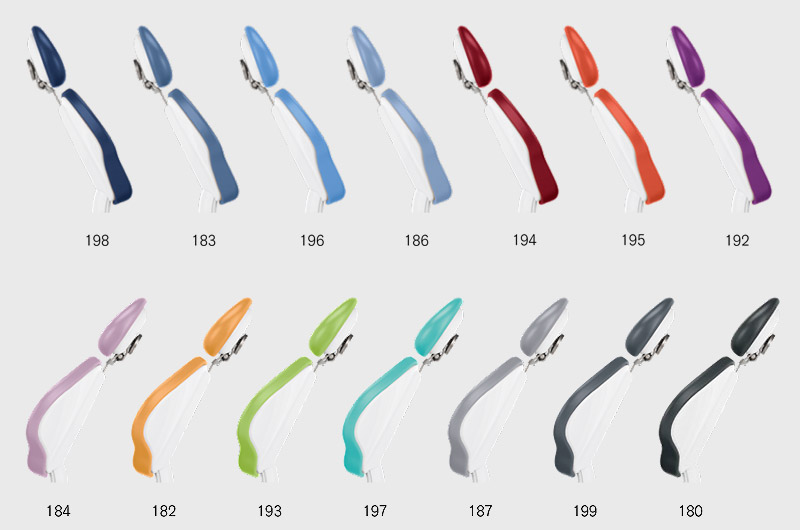 Operational ergonomics and patient comfort are the natural outcome of the unit's design. The upholstery is hardwearing,
seamless and available in 14 different colours.
Backrests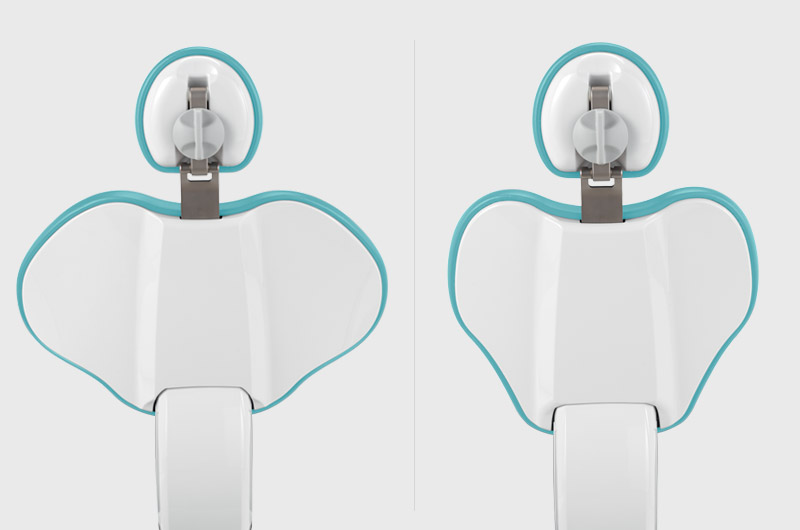 A choice of two backrest options (narrow backrest/wide backrest) meets all the dentist's ergonomic needs. As always, the backrest guarantees patient comfort and easy access.
Lightning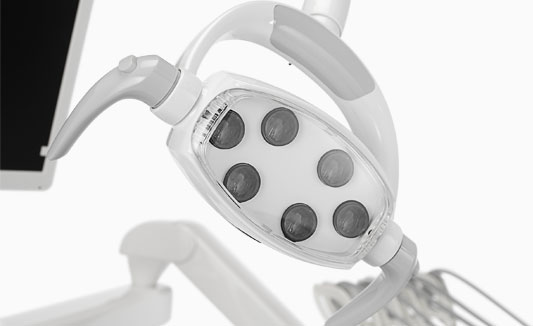 Supplied as standard, Venus E LED, equipped with a "no touch" switch-on sensor, has adjustable light intensity from 7,000 to 40,000 Lux and six LED lighting sources to minimise shadows on the treatment area.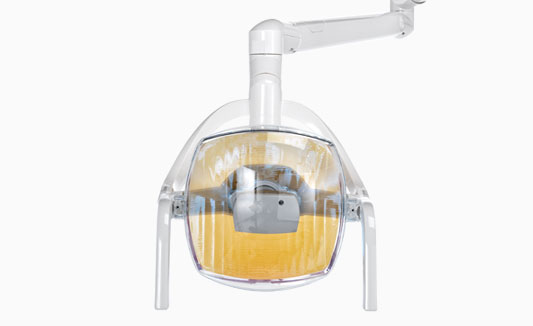 Venus Plus, high performance operating light with front protective screen and removable handles for easy disinfection. Three-axis-rotation ensures maximum manoeuvrability in all treatment situations.
Equipped with a soft-start device, it has a colour temperature of 4900K and adjustable light intensity from 8,000 up to 35,000 Lux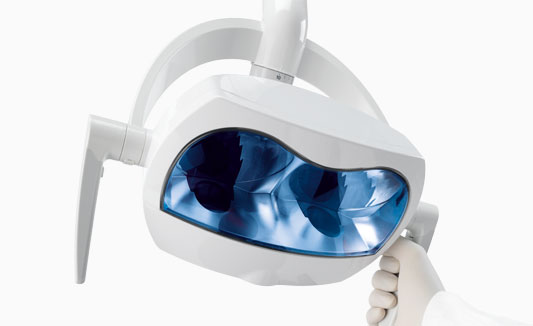 Venus Plus L-LED, with hermetically sealed front screen, enables on-off control also via an infrared sensor and features adjustable light intensity from 3,000 to 50,000 Lux with 5000K colour temperature.
Protected environment
Safe clinical environment for the patients, the operating team and the dentist, thanks to a wide range of integrated, optional hygiene systems. Automatic devices that prevent contamination of internal ducting, and design features that minimise the risk of cross-contamination. Control panel with alphanumeric display for total control of the sanitisation cycle progress.
W.H.E. Certified DVGW continuous disinfection system that prevents backflow contamination of the dental unit water supply and acts against all water-borne contaminants. The use of Peroxy Ag+ is recommended.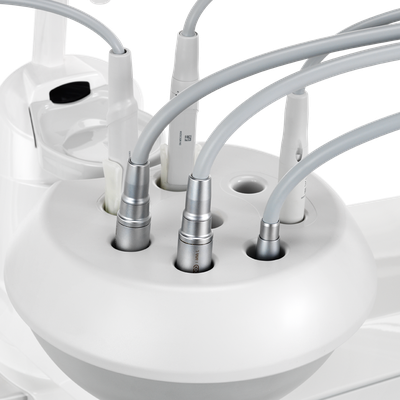 The automatic BIOSTER system performs intensive disinfection of instrument spray internal circuits with an antiseptic liquid (Peroxy Ag+). FLUSHING eliminates any stagnant liquid from the ducts with a quick rinsing action.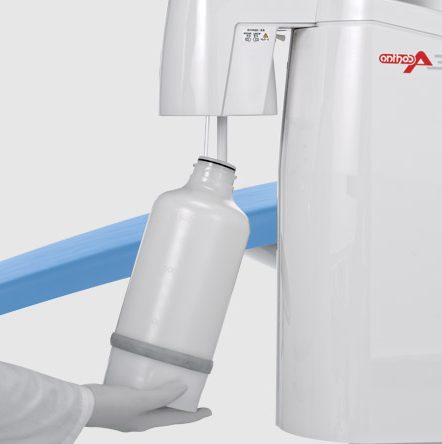 Device that feeds water to the sprays as an independent alternative to mains water. Works via a reservoir filled with distilled water. Extremely useful where mains water is hard.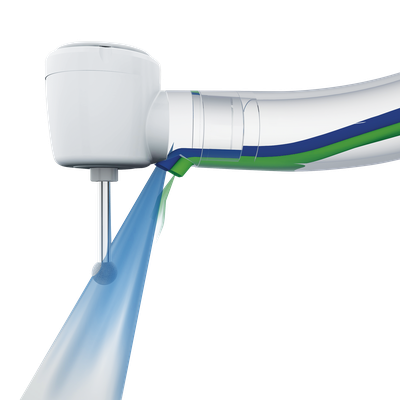 As-standard mechanism that automatically emits an air jet to clean any residual liquids or solids from the handpiece after use.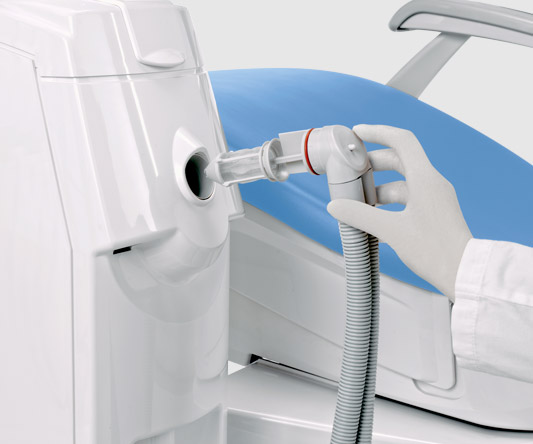 Large double-chamber filter ensuring greater suction system efficiency.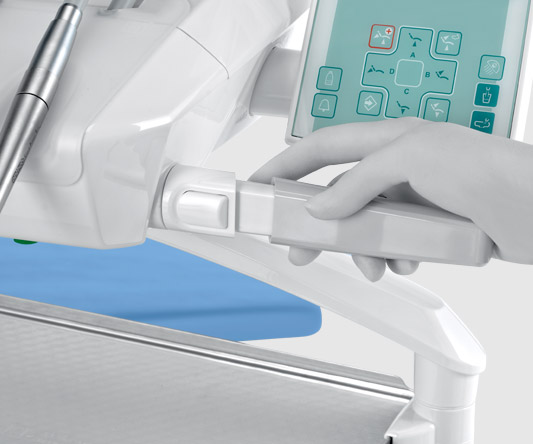 The Continental dentist's module handle can be removed and autoclaved.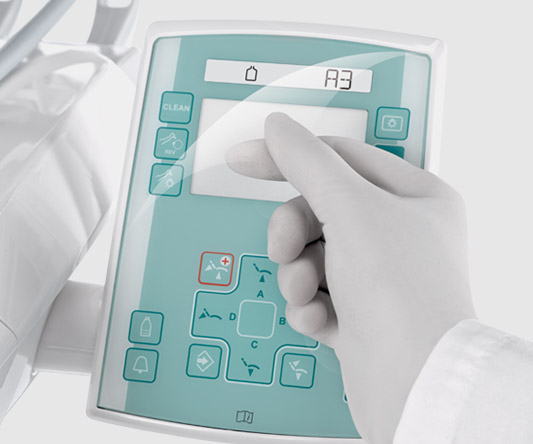 Practical disposable covers that protect the glass surfaces of the control panel.
Communication and diagnosis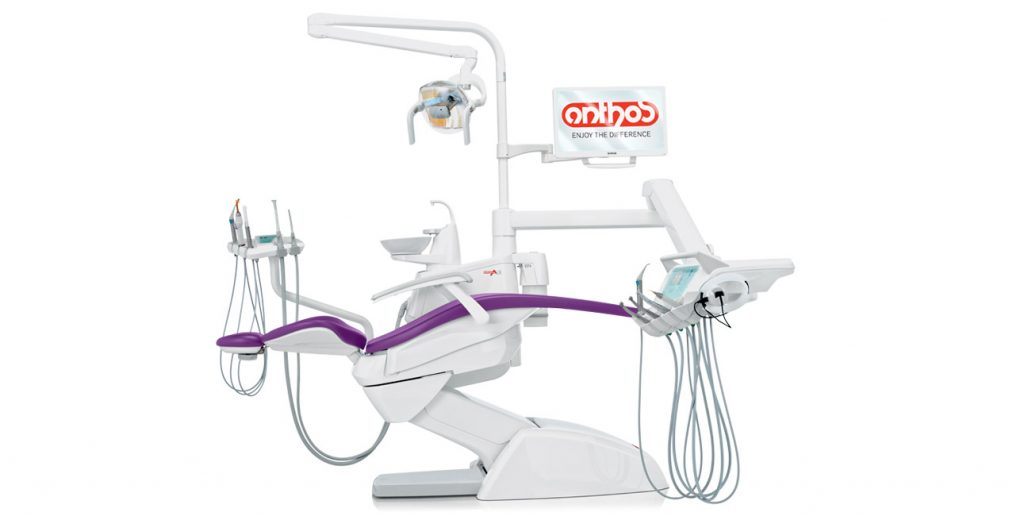 C-U2 HD camera
Highresolution images aid dentistpatient communication. Easy to use (no manual adjustment required), slim design means distal zones can be reached with ease.
22" LED Monitor
Full HD 16:9, 1920 x 1080 pixel flat screen monitor with IPS panel to aid viewing from any angle. LED light sources ensure optimal brightness and contr
---