Anthos A6 dentalna jedinica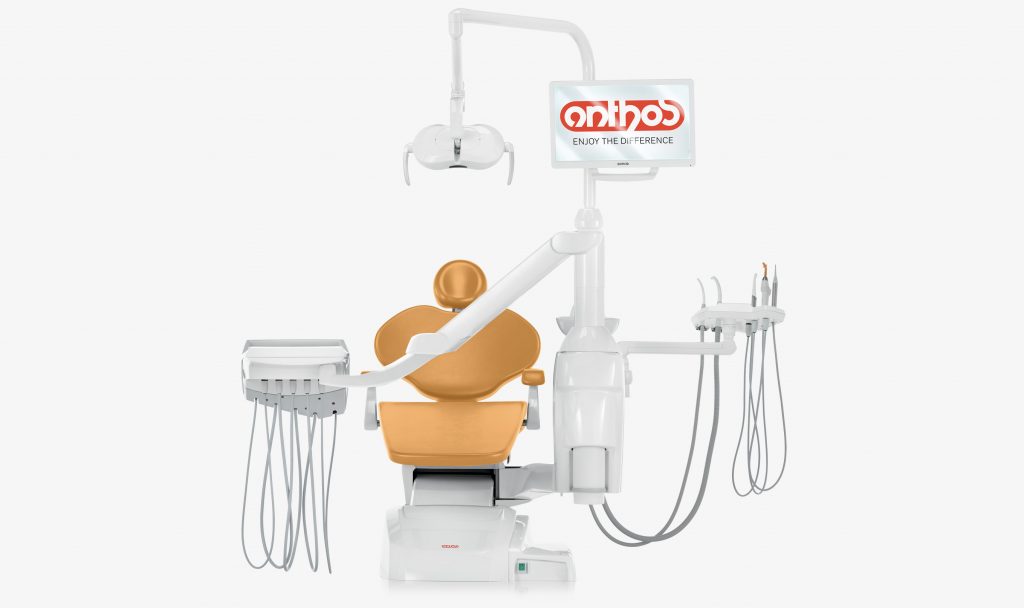 ---
Za narudžbu, provjeru cijena i raspoloživosti proizvoda molimo da nas kontaktirate.
Consolle: Clear information and user-friendly functions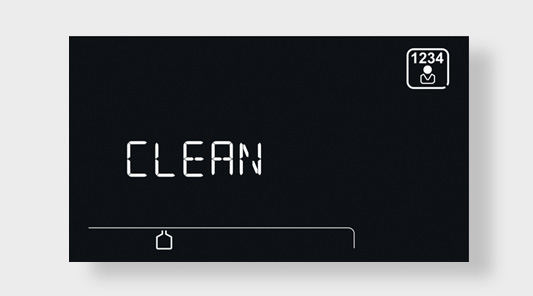 Function that disables the keyboard when the glass surfaces of the panel need cleaning.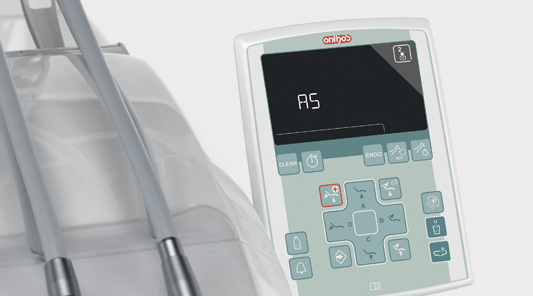 Colour Touch LCD display, glass-protected. Individual instrument, patient chair and integrated device settings can be accessed rapidly and easily while. The control panel layout remains highly intuitive.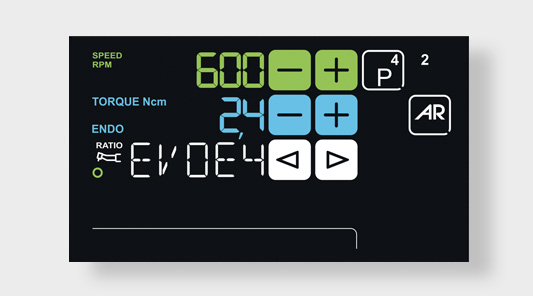 Dentists access to all endodontic functions, which are controlled in an integrated manner by the panel.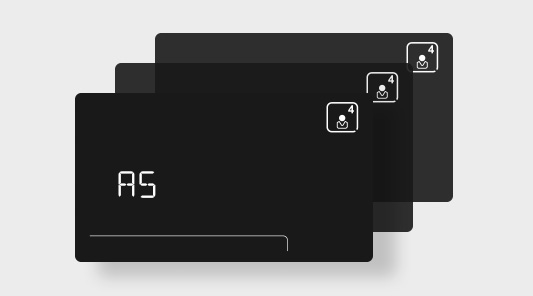 Feature: cuspidor-cup system automatisms, favourite working positions and settings for every single instrument can be saved for up to 4 different users.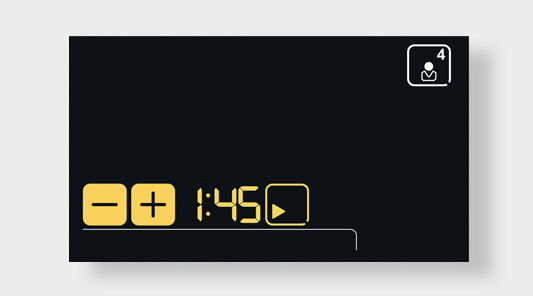 Users can keep track of application times.
Insturments: Advanced performance
Integrated into the dental unit electronics (i.e. allowing direct management of work modes for each individual instrument via the control panel), Classe A6 Plus instruments let dentists perform a broad array of clinical tasks. Parameters can be personalised according to the discipline and the dentist's profile, which calls up all his/her preferences on the LCD.
Endodontics system: Integrated clinical performance
Higher clinical potential
The optional integrated endodontics system optimises the ergonomics of root canal treatment. Consists of micromotor, Autostop, Autoreverse and Autoforward functions and an electronic apex locator.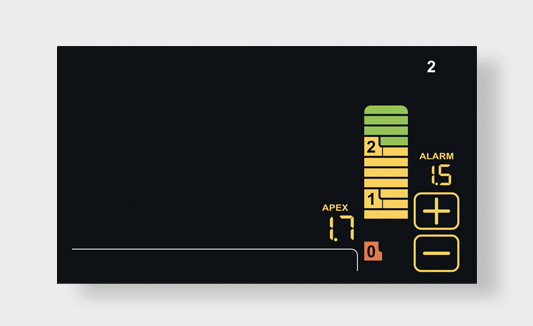 The apex distance is displayed on the LCD during the root canal instrumentation phase. The nearing of the apex is verified by the ENDO software. Once the apex is reached the Apex-Stop function interrupts micromotor rotation.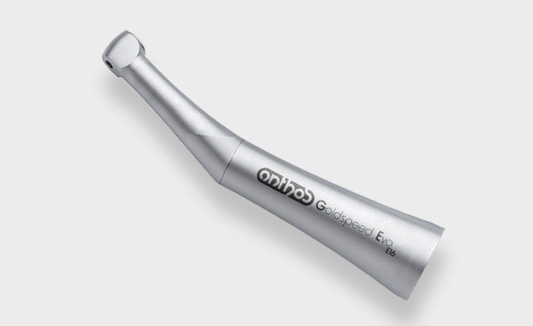 With a 4:1 reduction ratio, the EVO E4 can be autoclaved and heat-disinfected. A miniaturised head aids access to difficult-to-reach treatment zones.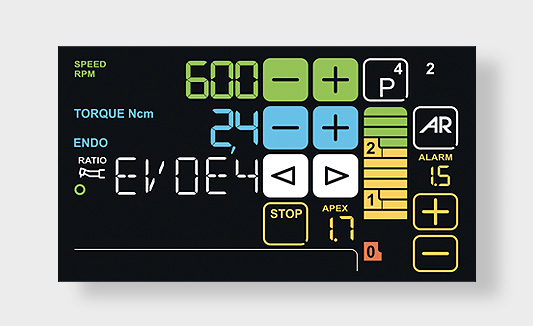 During endodontic work the colour LCD control panel displays key data to give the dentist full control over treatment.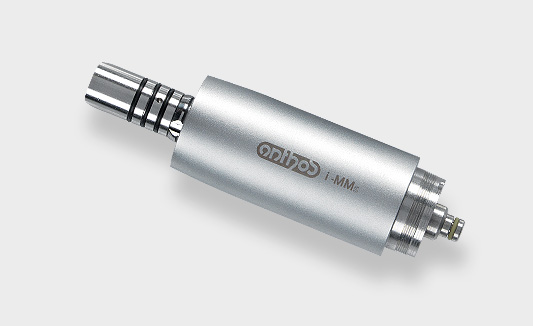 Light, compact and fully autoclavable. Fine, precise torque adjustment.
Aestethics: Exclusivity and design
Style
On the one hand, compact unit body design and a broad colour selection to give the surgery a touch of style. On the other, outstanding practicality and high quality materials.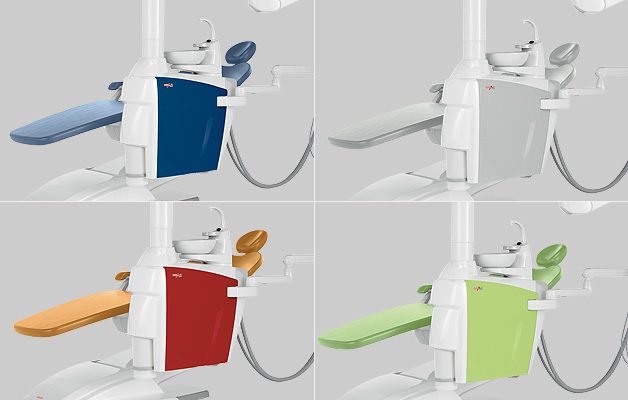 The unit body is available with 4 optional colour schemes and can mount either standard upholstery or anatomical padding, both available in 14 different colours.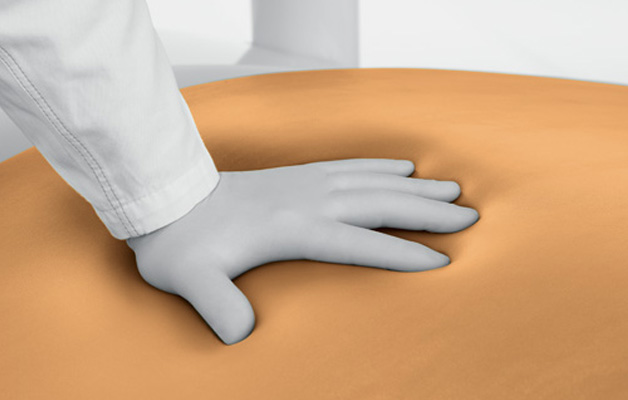 Optional anatomical padding offers patients an exclusive wellness experience.
Patient chair: The shape of comfort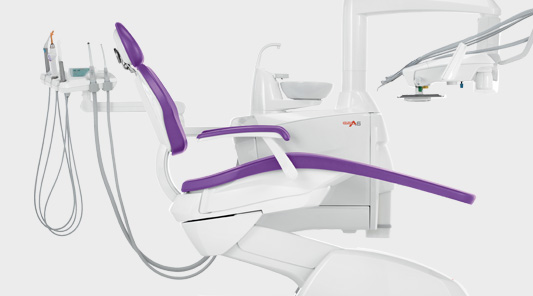 Streamlined yet strong, the patient chair has a type-approved motor that can lift patients weighing up to 190 kg.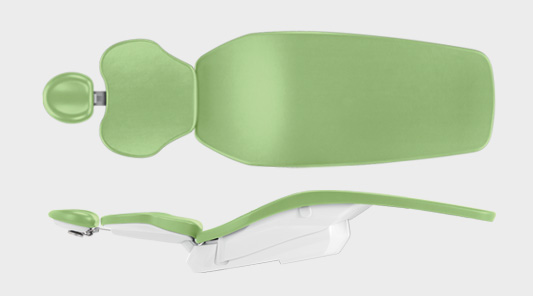 Tapered shaping and compactness let the entire dental team operate fluidly and hindrance-free. Clean, essential lines ensure extremely simple sanitisation.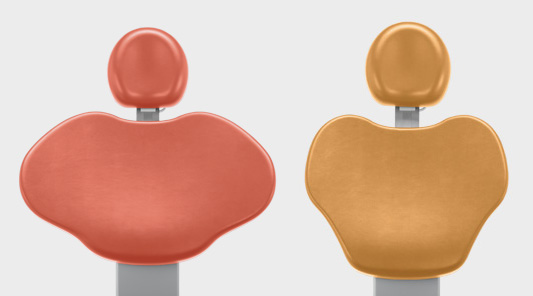 A choice of two backrest types (narrow backrest/wide backrest) meets all the dentist's ergonomic needs. As always, the backrest guarantees patient comfort and easy access.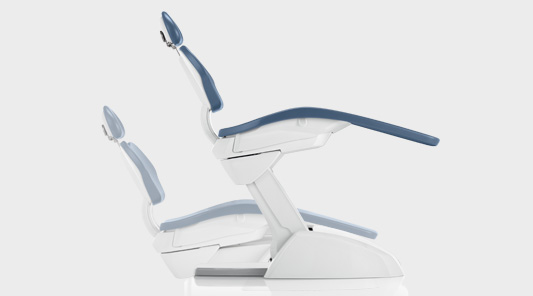 Extensive vertical travel (37-80 cm) makes it easier to provide treatment in comfort and allows easy patient chair access for the elderly.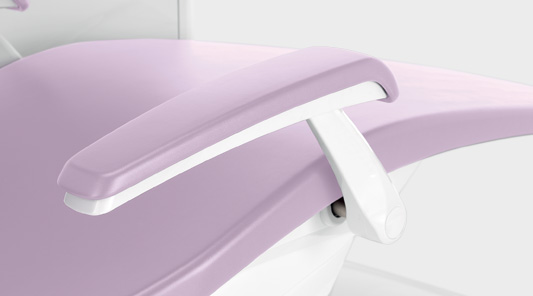 Swivel armrests offer comfort and feature inserts that match the upholstery.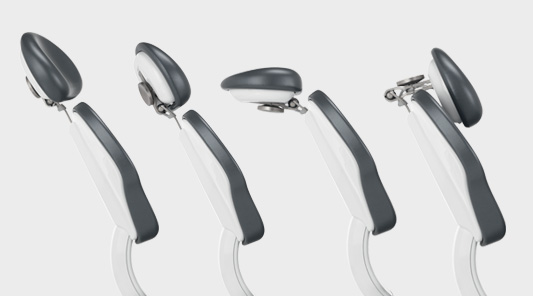 In addition to the version with 2-axis adjustment and mechanical locking, an optional Comfort headrest follows the lines of the patient's anatomy.
Lighting technology
A choice between two different LED-source operating lights. Both feature a 3-axis joint, a hermetically sealed front panel, a "no touch" sensor to adjust light intensity and a dual reflector to ensure a broad spotlit and shadow-free work zone.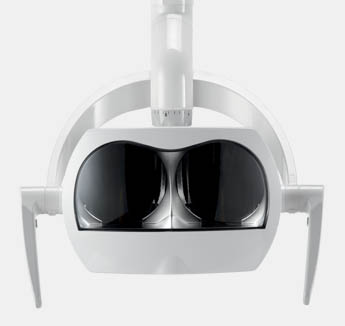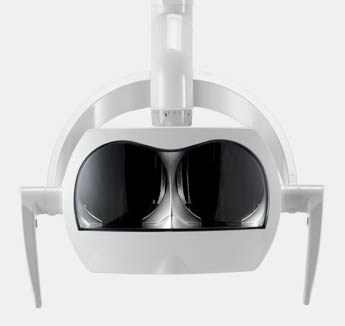 LED operating light with hermetically sealed front screen (optional). Potentiometer-adjustable light intensity.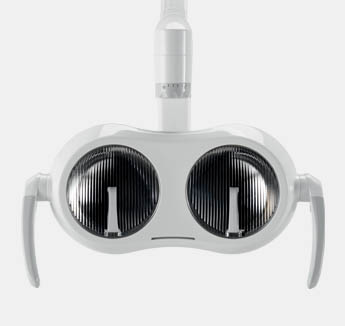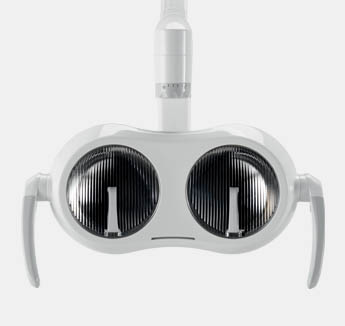 Latest-generation operating light that can emit 3 different colour temperatures: for surgical treatment, for conservative dentistry and for realistic colour capture.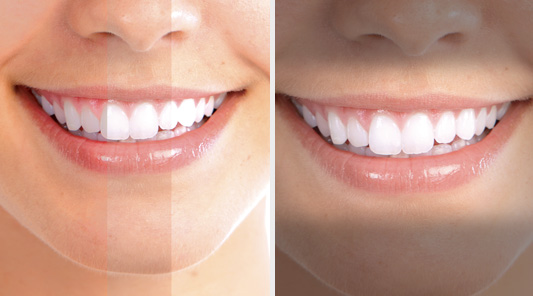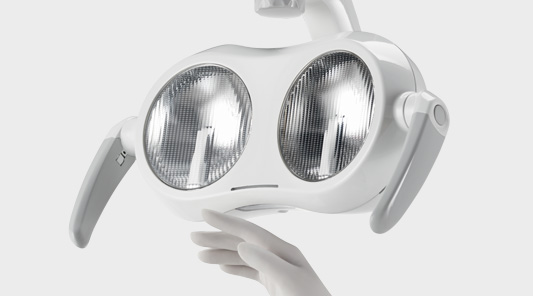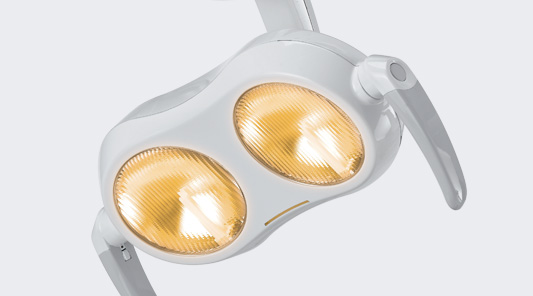 Customization: Innate flexibility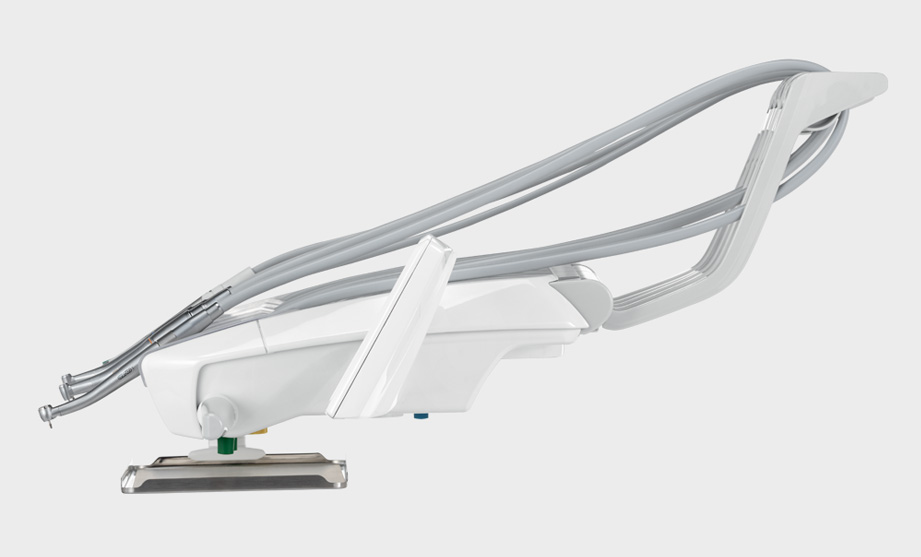 Designed for working comfort
Compact and nimble, a Continental module that requires little space and offers outstanding flexibility of movement. Designed with instrument levers that do not interfere with the operating light and ensure considerable reach. Each lever has individually adjustable traction force and balance.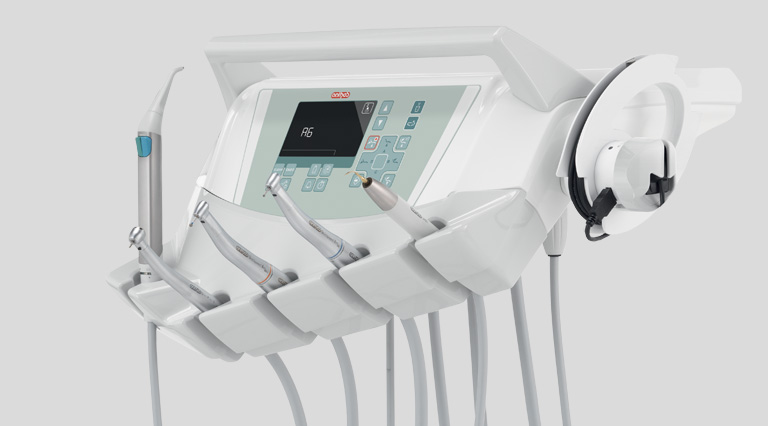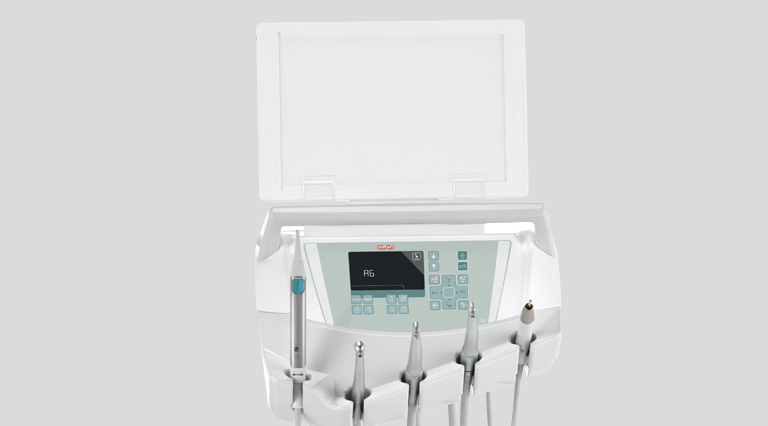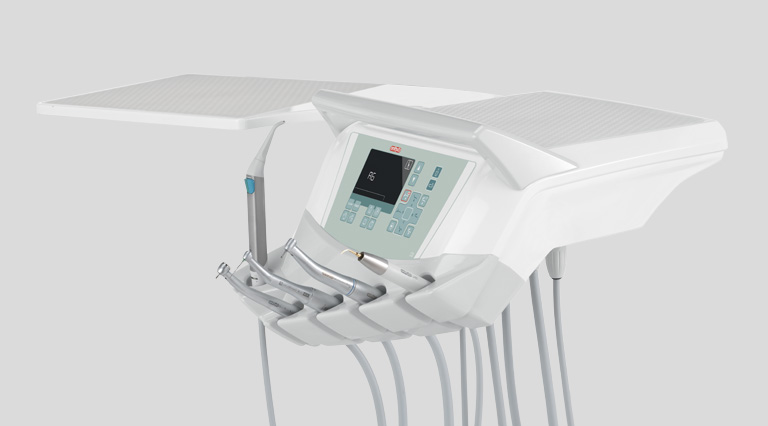 Hygiene: Safety in the surgery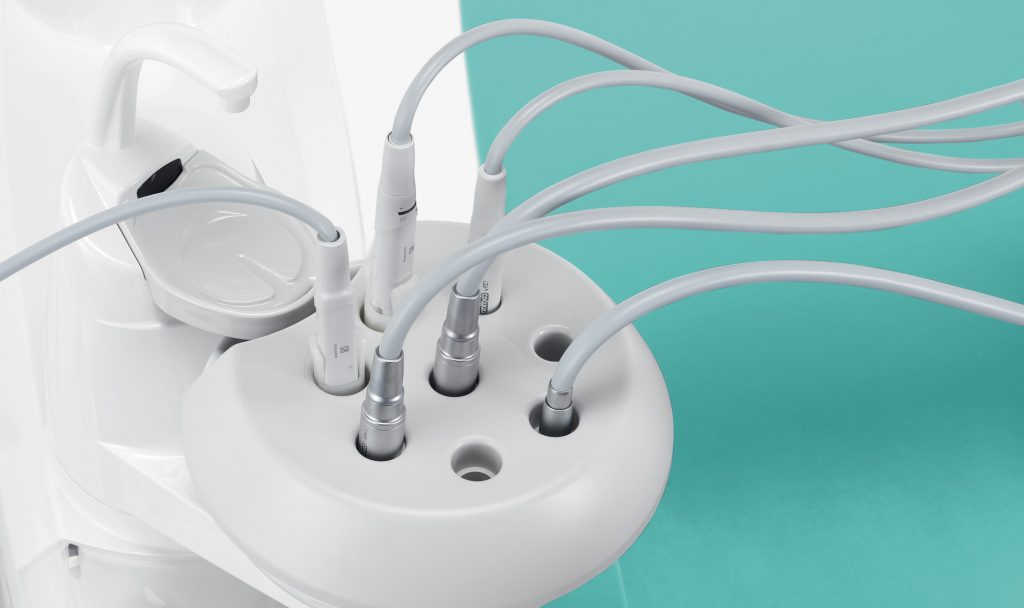 Use of the W.H.E. system, together with an intensive BIOSTER disinfection cycle, has been shown to result in the complete absence of bacterial load in cooling liquids delivered by the instruments. This result is certified by tests performed by the Sapienza University of Rome and the Department of Public Health and Paediatrics of the University of Turin.
Communication and diagnosis
Speeding up diagnostics optimises workflows and lays the foundation for effective communication with the patient. An integrated multimedia system – which includes LED monitor, camera and X-ray devices on board the dental unit – ensures dentists can proceed rapidly with diagnosis and illustrate the treatment plan.
---