3Di TS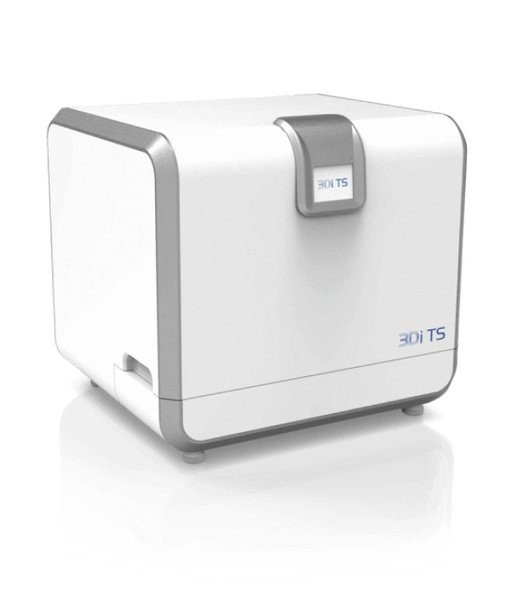 Precise, fast, complete
Combines high precision with fast scanning, essential requirements for the management of digital streams in modern dental applications.
3D Impression Table Top: Scanner
Integrated into the surgery workflow, increase productivity while improving quality.
Predictable results
Effective communication
Sure of certified precision 4 μm
Distinctive characteristics
---
Za narudžbu, provjeru cijena i raspoloživosti proizvoda molimo da nas kontaktirate.
Integrated into the surgery workflow
Combines high precision with fast scanning, essential requirements for the management of digital streams in modern dental application.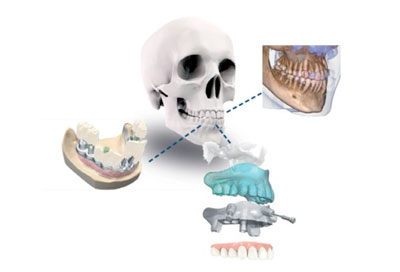 PREDICTABLE RESULTS
The virtual patient reconstruction, which integrates X-ray and visual information, allows you to work in maximum safety, making the final clinical result predictable.
Effective communication
Communication between the dentist and patient becomes immediate, simple and effective.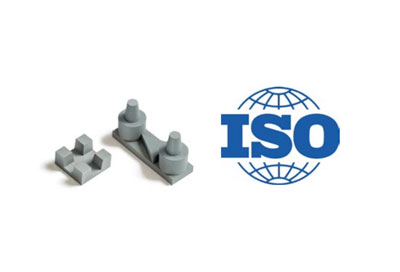 SURE OF CERTIFIED PRECISION 4 μm
3Di TS is precise, as verified by its ISO 12836 standard certification.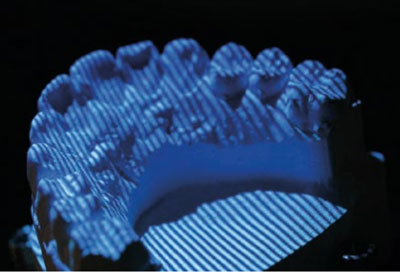 DISTINCTIVE CHARACTERISTICS
With its Blue LED light emission acquisition system, high resolution camera, which also captures images in standard resolution, and the possibility of colour texture capture, 3Di TS stands at the cutting edge of technology.
Sure clinical treatment
Safer and more effective diagnosis and therapy with the integration of various digital devices
A workflow using several 3D devices allows diagnosis, implant planning and precise surgical and prosthetic design. STL or PLY scan data from a model or impression and colour scanning of soft tissue and implants are merged with DICOM data.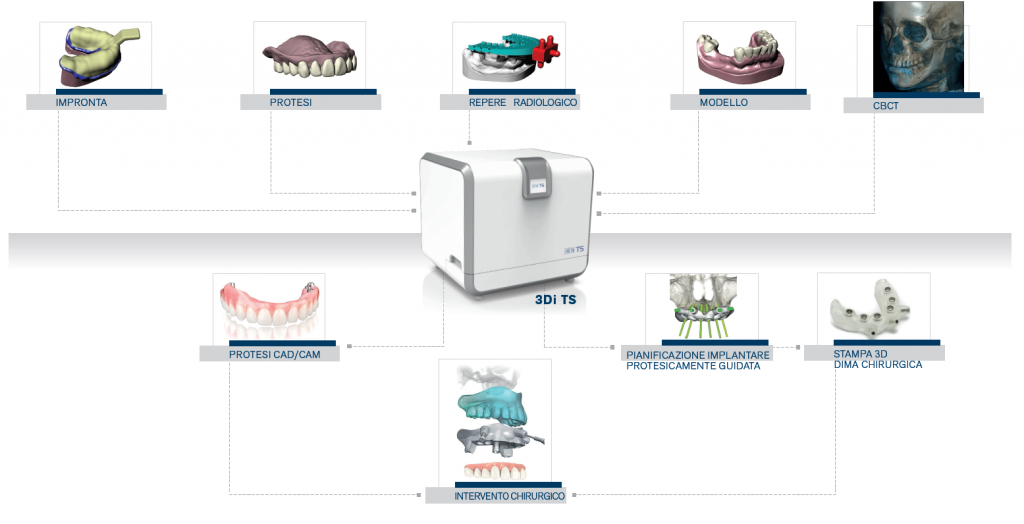 Supports for all needs and Plug & Play positioning
Time efficiency, accuracy, reliable results, reduction of error margins and resources optimisation.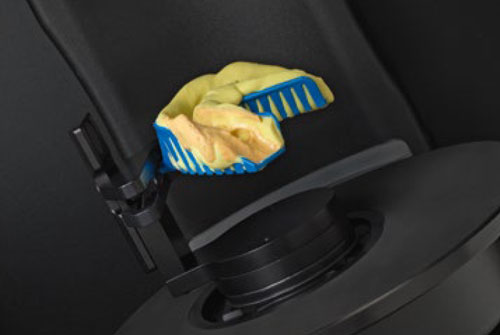 IMPRESSION SCANNING
Fast and accurate scanning directly from the chair. An immediately usable virtual model. The plaster model production stage is eliminated.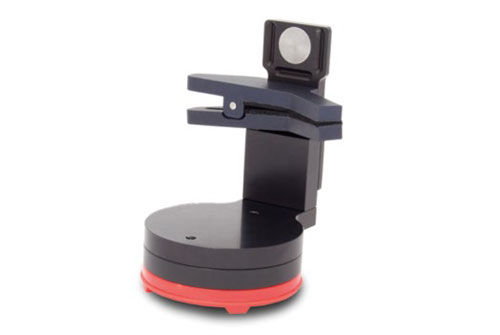 TRIPLETRAY® SUPPORT
Maximum practicality and speed for automatic scanning of upper and lower impressions in occlusion. Designed specifically for a "model free" workflow and simple rehabilitation cases.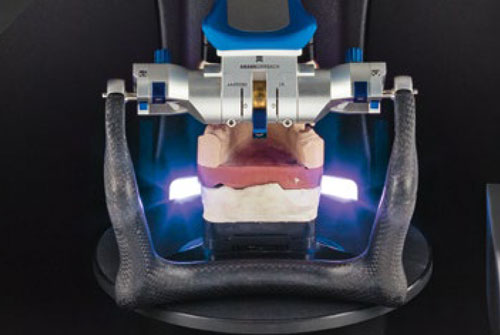 ARTICULATOR SCANNING
The wide base can accommodate any type of individual articulator for a perfect and real occlusion scan.
MULTIDIE SUPPORT
For scanning up to 12 single dies of the same or different cases.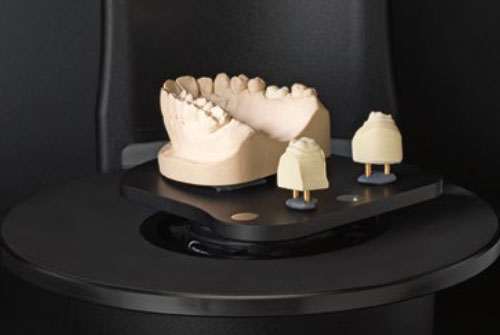 UNIVERSAL SUPPORTS
A screw clamp support for stable positioning of plaster models, partial models, impressions and objects with non-standard geometries. A large universal support ideal for the positioning of multiple elements, even from different cases, with a partially magnetic base.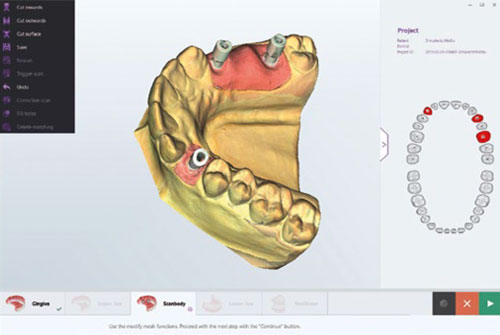 FIXED PROSTHETICS AND PROSTHETIC IMPLANTS
Maximum efficiency and precision. The software guides you with procedures dedicated to the scanning of die models, with gum and scan body.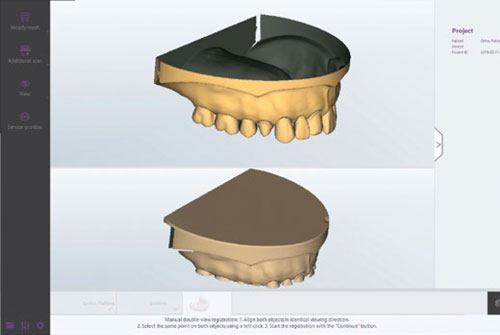 UNIVERSAL MODE
Multiple scans combined by the 3Di TS software to capture objects with complex geometries, such as substructures, post and core, and radiological landmarks.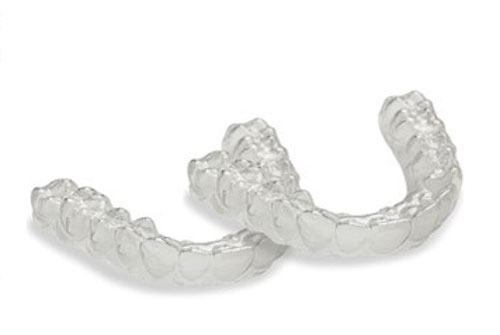 DIGITAL ORTHODONTICS
The orthodontics boom and growing demand from patients for invisible aligners, together with new and increasingly powerful 3D printing technology, make 3Di TS the ideal partner for a perfect digital orthodontic experience, thanks also to impression scanning.
Technical specifications
SCANNING
| | |
| --- | --- |
| Scanning range (X x Y x Z) | 80 x 60 x 85 mm |
| Camera Resolution | 2.8 (1.4) MP |
| Accuracy (ISO 12836) | Up to 4 μm |
| Sensor Technology | Structured Light Triangulation with LED Blue Light |
SCANNER
| | |
| --- | --- |
| Dimensions (L x H x P) | 455 x 430 x 420 mm |
| Weight | 23 Kg |
| Power Supply | 100 – 240 VAC 50/60 Hz |
| Connection | 1 x USB – 1 x IEC Connector |
| Warranty | 24 months |
SCANNER CHARACTERISTICS
| | |
| --- | --- |
| High Resolution Camera | ✓ |
| Touchscreen | ✓ |
| Open and Closed Use | ✓ |
| LED Status Bar | ✓ |
SOFTWARE FEATURES
| | |
| --- | --- |
| HR and SR Mode | ✓ |
| Files Formats | STL – PLY |
| Virtual Articulator | ✓ |
| TripleTray® Scanning | ✓ |
| Impression Scanning | ✓ |
| Onsite die Scanning | ✓ |
| Multi die scanning | ✓ |
| Post and Core Scanning | ✓ |
| Texture Colour Scanning | ✓ |
| Texture Black and White Scanning | ✓ |
RECOMMENDED SYSTEM REQUIREMENTS
Windows 10 64bit – Intel i7 – 32 GB RAM – HD SSD 100–250 GB USB 3.0 port – 6GB RAM Video Card
Compatible with exocad® Dental CAD
✓
Compatible with OnyxCeph3 TM
✓
Compatible with Baltic Denture System®
by Merz Dental GmbH
✓