A-17 PLATINUM | A-22 PLATINUM | A-28 PLATINUM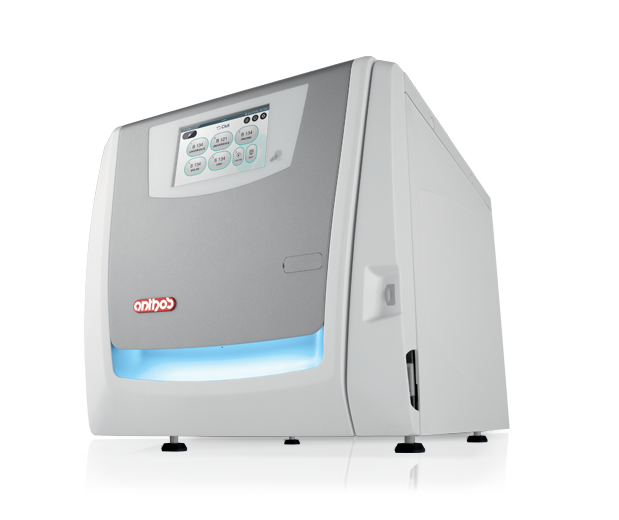 Operating principle

Unlike traditional sterilisers, A Plus does not require any external water connection for mains water treatment.
Thanks to the demineralisation filter on the main tank, the user can fill the latter with plain tap water, thereby significantly optimising spaces, streamlining processes and achieving considerable savings.
A Plus filtration system guarantees unprecedented ease of operation.
---
Za narudžbu, provjeru cijena i raspoloživosti proizvoda molimo da nas kontaktirate.
CYCLE
Cycle
type
Sterilization
time
A-17 PLATINUM
A-22 PLATINUM
A-28 PLATINUM
Drying*
(min.)
Cycle times including sterilization times,
net of drying times (min.)
134 °C UNIVERSAL
B
4
29
31
39
13-17
121 °C UNIVERSAL
B
20
45
48
52
13-17
134 °C VELOCE
S
4
20
23
26
1
134 °C WRAPPED
SOLID INSTRUMENTS
S
4
20
24
28
13-17
134 °C PRION
B
18
43
45
53
13-17
xxx °C CUSTOM
S
Cycle can be personalised by user at temperatures 134 °C / 121 °C, process times
starting from 4' (134 °C) or 20' (121 °C) with adjustable drying
VACUUM TEST
TEST
18
18
19
HELIX/B&D TEST
TEST
20
24
28
VACUUM
HELIX / B&D TEST
(executed in sequence)
TEST
42
46
51
*Drying varies according to machine model and volume
Note: times do not take the max. pre-heating time into account (10 min.).
Note: times may vary depending on the load and power supply.
Note: 120 V model times may undergo increments up to a max. of 20%