Corpuls 1
Handy, small and versatile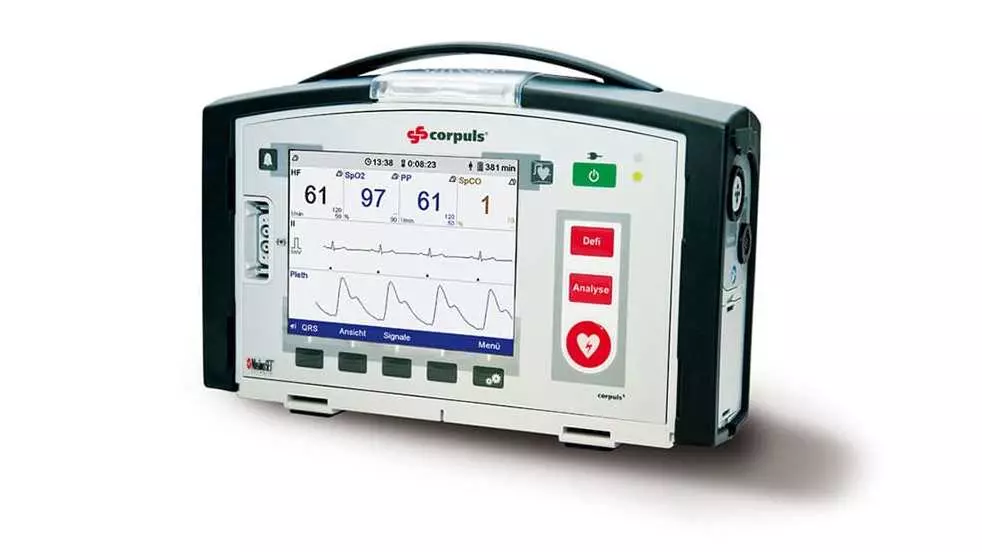 Small, light and compact but with the power of its big brother corpuls3. The corpuls1 was specially developed for the requirements of the fire brigade, first responders, in transport ambulances, doctors' offices and in disaster control. An extremely compact but full-fledged defibrillator/patient monitor that is always used when size does matter.
---
Za narudžbu, provjeru cijena i raspoloživosti proizvoda molimo da nas kontaktirate.
SYSTEM
MONITORING
Up to 3 curves and 4 vital parameters at a glance on the 5.7″ display. The same intuitive user interface as that of the corpuls3 ensures easy operation. Always in view: ECG, heart frequency and pulse oximetry.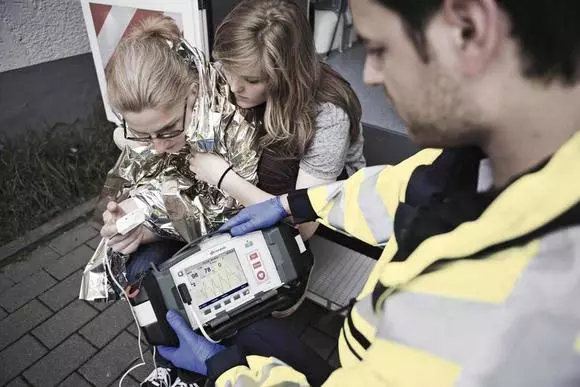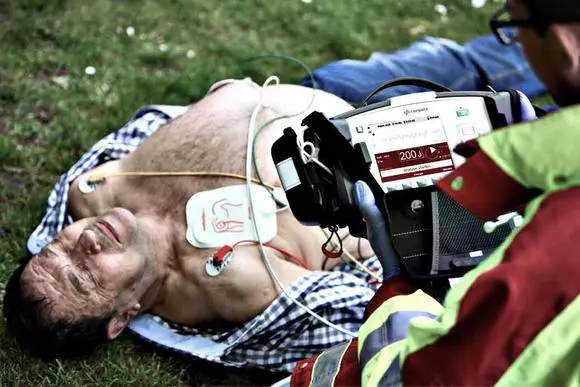 REANIMATION
Depending on the application, you can use the corpuls1 as an automated external defibrillator (AED) or as a manual defibrillator.
PACEMAKER
The corpuls1 optionally features an integrated defibrillator with FIX/DEMAND modi for the treatment of arrhythmia.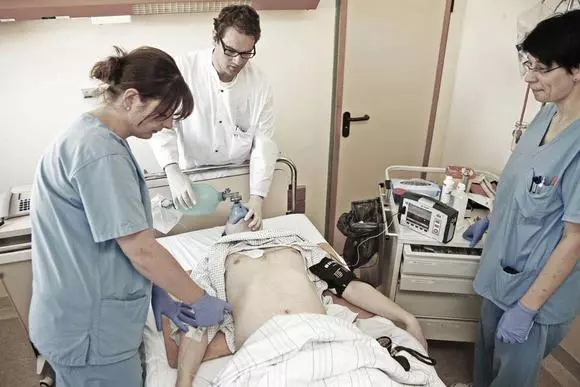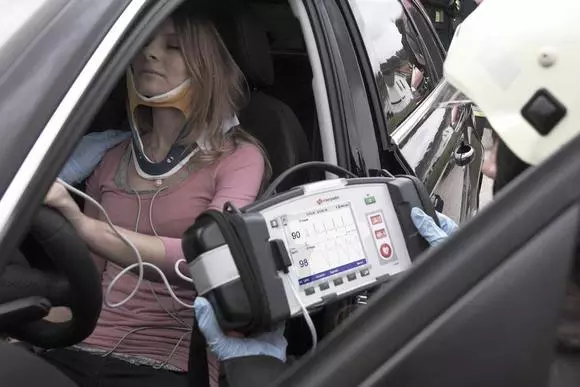 PULSE OXIMETRY
The integrated pulse oximeter (optional) allows monitoring of the oxygen saturation, pulse frequency and plethysmogram.
FULL COMPATIBILITY
Seconds count when responding to an emergency call. This is why we made sure that the transfer of the patient from the first responder to the emergency service for further treatment takes place as fast and smooth as possible. Just like with all corpuls defibrillators, the electrodes, sensors and cables of the corpuls1 can also be used with the corpuls3.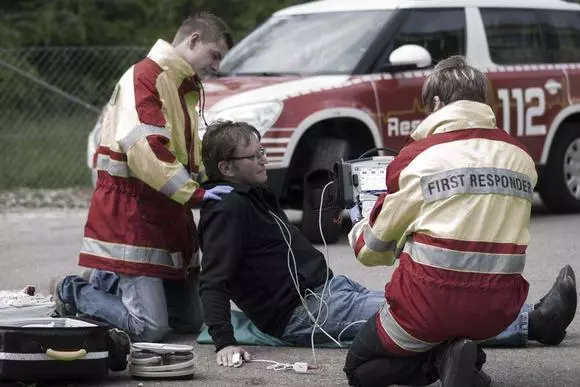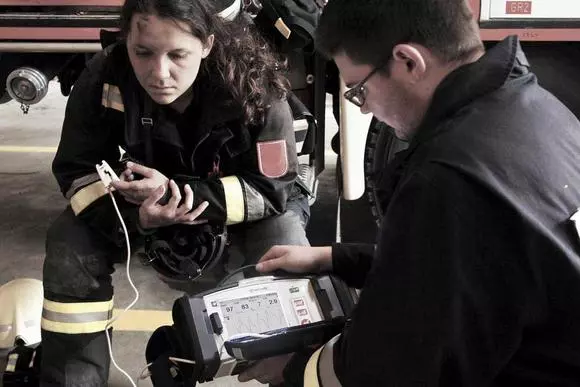 SPCO MEASUREMENT
Not only the patient's life is at stake during an emergency call – the rescuers themselves must also be protected. This is why the corpuls1 is optimally equipped with SpCO measurement. Possible carbon monoxide poisoning can be easily detected at an early stage, for example in fire fighters after a fire fight.
Specifications
GENERAL SPECIFICATIONS
Dust and water jet protected according to IP55
Vibration and impact-tested according to DIN EN 1789
Alarm indicator, loudspeaker
Voice recording
Lithium-ion battery
12 V DC power supply, 100 to 250 V AC with mains adapter
Data management via SD® memory card
Weight
2.2 kg
Basic equipment incl. battery
Operating temperatures
-20 °C to +55 °C
Basic functions: ECG monitoring, defibrillation
Dimensions
17 cm (L) × 26 cm (W) × 7 cm (D)
DEFIBRILLATOR/PACEMAKER
Automated external defibrillator (AED)
Manual defibrillator
Cardio version
Pacemaker with 2 modes (FIX, DEMAND) (optional)
PATIENT MONITORING SYSTEM
5.7″ colour display, backlit
Display of up to 3 curves and up to 4 vital parameters
6-channel ECG
Masimo® Rainbow® SET for SpO2, PP, PI, SpCO, SpMet, and SpHb (optional)
Concept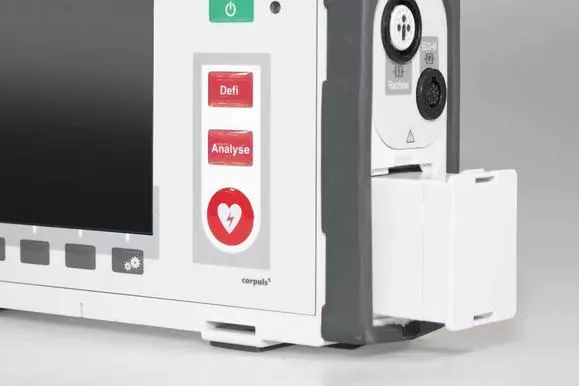 SOPHISTICATED ENERGY MANAGEMENT
The powerful lithium-ion battery reliably supplies the corpuls1 with the required energy – for a very long time and even at -20°C. The remaining battery time is always indicated on the display.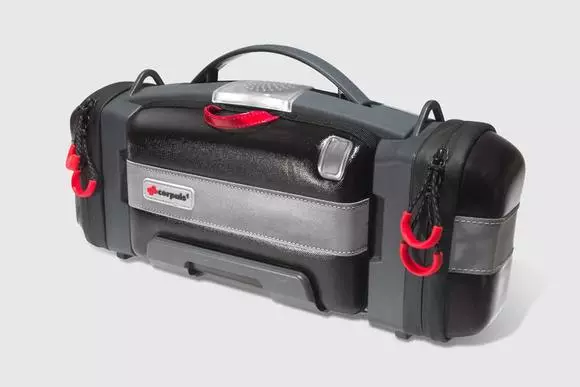 STURDY BAGS
The cables, sensors and accessories of the corpuls1 are stored safely and ready at hand in the side bags. The cables do not have to be connected and disconnected for use because they are already connected in the bags. The corPatch therapy electrodes that are connected ready for use are located in the front bag with its magnetic lock.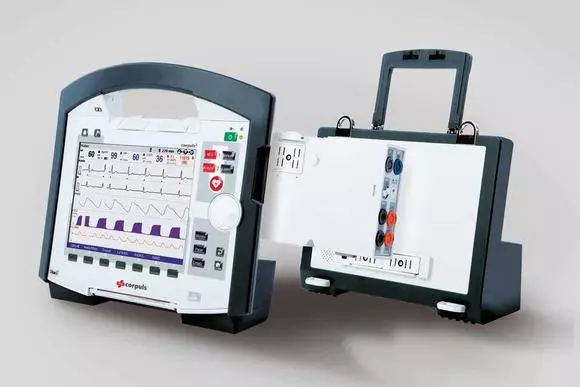 COMPATIBILITY WITH CORPULS3
Batteries, sensors, corPatch electrodes and cables are identical for fast transfer of patients
The uniform user interface for corpuls1 and corpuls3 allows intuitive operation
Evaluations are possible in corpuls.manager REVIEW for both systems