Corpuls 3T
---
Za narudžbu, provjeru cijena i raspoloživosti proizvoda molimo da nas kontaktirate.
Concept
THREE MODULES, FLEXIBLE APPLICATION
The corpuls3 is not only a device – it is a 3 module system:
MONITORING UNIT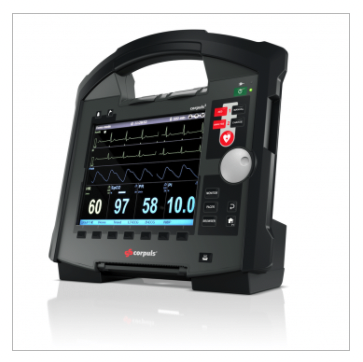 PATIENT BOX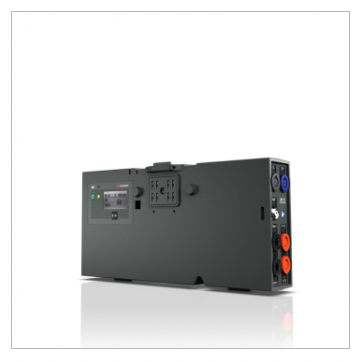 DEFIBRILLATOR / PACER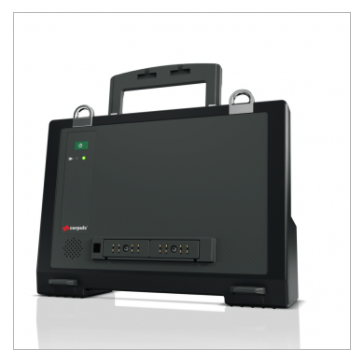 The built-in connectivity functions such as 4G modem, WLAN or LAN are ideal for telemedicine and the corpuls communication platform corpuls.mission.
---
MODULAR AND UNIQUE
Constant Monitoring From the mission site to the hospital
Constant monitoring from a safe distance (for example in CT)
Better ergonomics for patient transport by separating the modules
Increases patient safety by recording and storing parameters in direct proximity to patients
More flexibility at the mission site due to the separation of different tasks: Display, data recording and therapy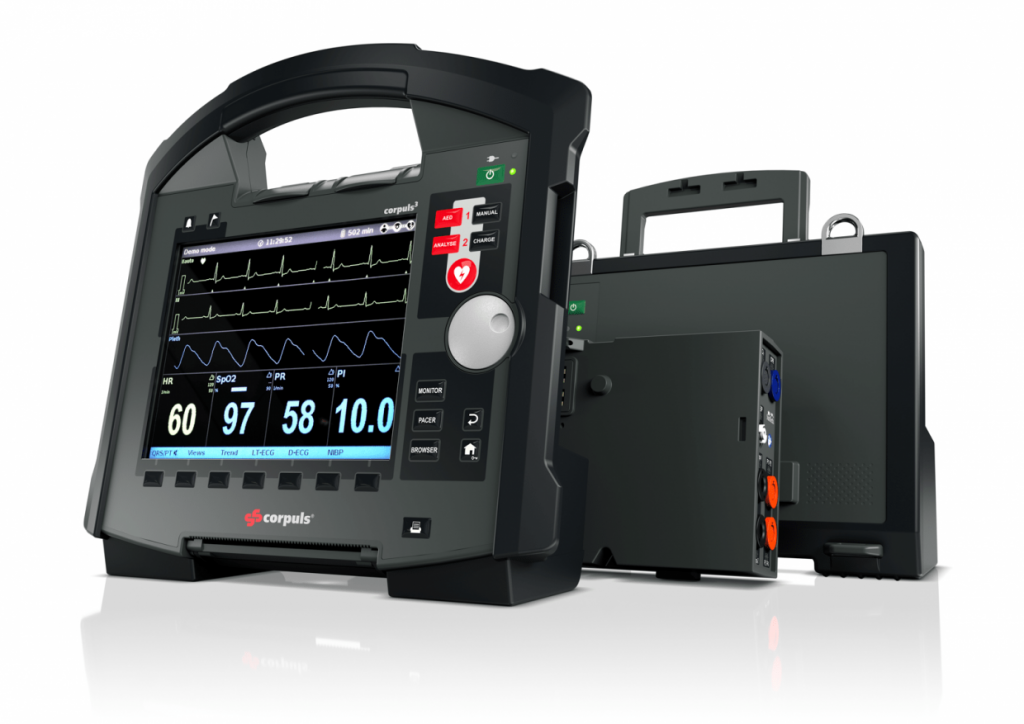 SPECIFICATIONS
Transflective 8.4'' Touch-Display

Wide printer (106 mm)

Weight: 6.5 kg (corpuls3T in basic configuration)

Dimensions of complete device (WxHxD): 30.5 cm x 29.6 cm x 19.5 cm (corpuls3 SLIM CLASSIC & TOUCH)

Extremely high dust and splash protection (IP55)
Operation range: –20 °C bis +55 °C (basic functions: ECG monitoring, defibrillation)

DIN EN 1789

Conforms with selected sections of the international Standard for Airborne Equipment RTCA DO 160 G

Conforms with selected sections of the US Military Standard MIL STD 810
---
Monitoring Unit
The Monitoring Unit is the control centre of the corpuls3T. At just 2.9 kg, including the battery and printer paper, it is about as thick as a newspaper and can be comfortably held in one hand.

Up to 6 curves and 13 vital parameters can be displayed simultaneously on the brilliant 8.4″ display. Fully customisable, freely namable and – in case of the NIBP display – with quality indicator. In addition, up to 6 curves can be printed in real time.
OPERATING CONCEPT "TOUCH N' DIAL"
For the corpuls3T, we have implemented a new operating concept – with the aim of combining the best of the two operating worlds.
The result: Touch N' DIAL
On the one hand, classic operation using buttons and JogDial
On the other hand, intuitive operation using touch.
Because there are missions where either one or the other mode works more reliably. This is the exact aim of this concept: optimal operation at the right moment. And in the end, it is also a safety aspect: If touch does not work as expected, operation via buttons and JogDial is always possible, especially in the case of a resuscitation.
EXTREMELY ROBUST TOUCH TECHNOLOGY
Not all touchscreens are created equal. The more demanding the circumstances, the more this statement applies. That is why we rely on the last generation of touch controllers. Thus,
making the corpuls3T's touch display
insensitive to liquids
safe to operate with disposable gloves.
Together with the high-quality bonded display, you get a device with optimal contrast, little reflection and therefore the best possible usability.
SPECIFICATIONS
Up to 6 curves and 13 vital parameters
Diagnostic 12-lead ECG preview
Quick access to important menu items via 7 softkeys and function buttons
1-2-3 operation in defibrillation modes
Weight
2.9 kg
Wide printer (106mm) with simultaneous real-time printout of up to 6 curves
4G modem, WLAN or LAN port for data transmission/telemedicine
All-around impact protection
Dimensions
30.5 cm (W) x 29.5 cm (H) × 12 cm (D)
---
Patient Box
The Patient Box is the "heart" of the system. Here, all vital parameters and measured values are collected, measured and stored. Values recorded via pre-connected sensors are sent wirelessly and in real time to the monitoring unit. There they are displayed and/or processed.
Due to its low weight (between 1.1–1.4 kg depending on equipment), the patient box is so compact that it can remain with the patient for transport. This also means that all the sensors and cables can remain with the patient. Thus keeping them out of the way and enabling seamless monitoring during patient transport – e.g. through a narrow staircase.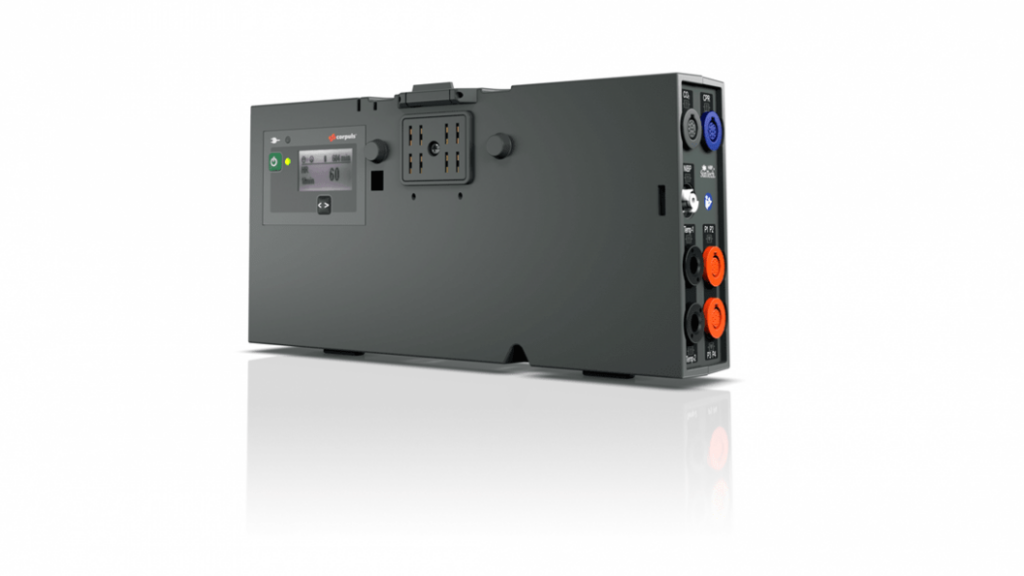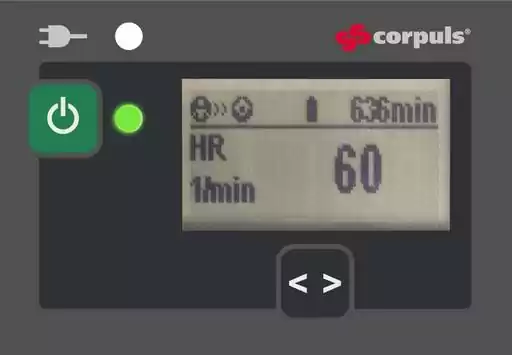 OWN DISPLAY
The Patient Box can be operated completely independently. The backlit monochrome display enables patient observation even without a Monitoring Unit (including voice recording and acoustic alarm). All data is saved for transfer later.
---
PATIENT BOX BAG XL
What would the heart of the system be without the optimal packaging? A well thought-out accessory bag for all cables and sensors brings calmness and ease to a stressful job. Together with PAX® we have optimised and improved the accessory bag based on our experience over the past few years. The new Patient Box Bag XL offers even more storage space, especially for additional NIBP cuffs and CO2 cuvettes. If you operate the corpuls3 / corpuls3T in a basic configuration, the standard version is still available.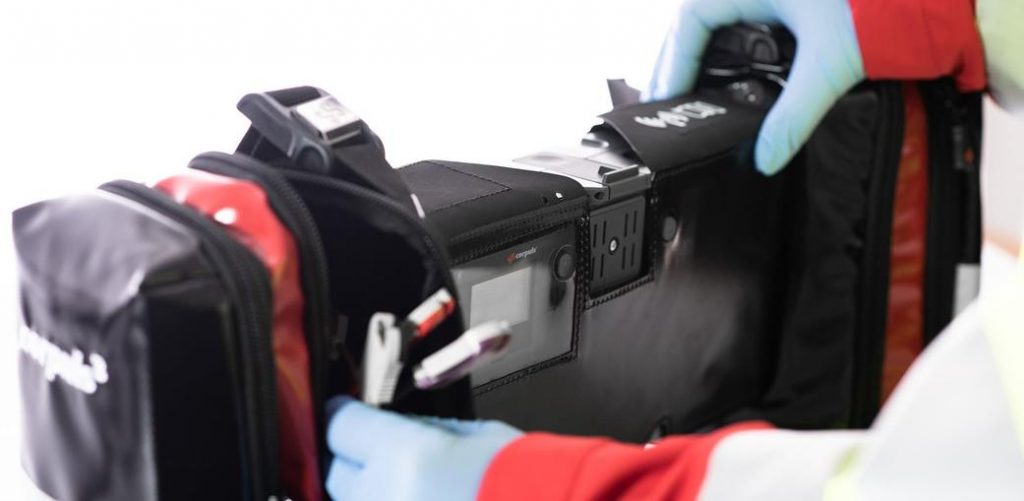 SPECIFICATIONS
12-lead diagnostic ECG, heart rate

ECG-Analysis and Information Software

Masimo Rainbow SET® Technology for SpO2, PP, PI, SpCO, SpMet, SpHb

Non-invasive blood pressure measurement (SunTech®)

Capnography with mainstream technology capONE®

corPatch CPR-Feedback
Weight
1.1 – 1.4 kg
2 channels for temperature measurement

4 channels for invasive pressure measurement

Display for vital parameters, remaining time and alarms

Acoustic alarm indicator

Microphone for audio recording

Bluetooth and CompactFlash®

Dimensions
26.5 cm (W) x 13.5 cm (H) × 5.5 cm (D)
---
Defibrillator / Pacer
The modular design of the corpuls3T allows complete mechanical separation of the Defibrillator/Pacer. The modules remain wirelessly connected. As a result, the weight of the corpuls3T system can be significantly reduced – ideal for better mobility and flexibility in a time-critical transfer of the patient e.g. from ambulance to hospital. This allows shock delivery from a safe distance via the Monitoring Unit (using corPatch therapy electrodes).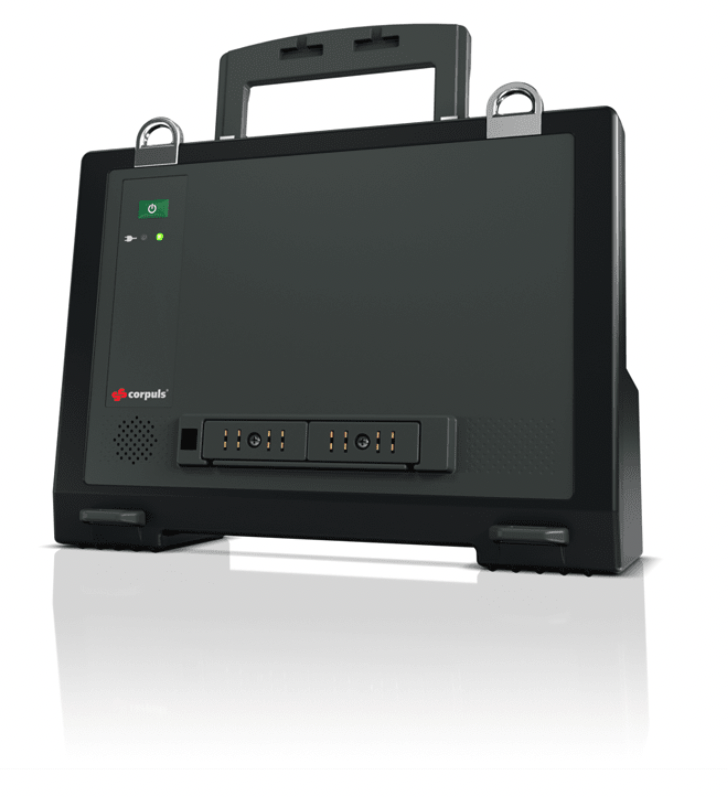 SPECIFICATIONS
Biphasic, rectangular waveform, impedance compensated

2 to 200 Joule, configurable energy protocol

AED and manual defibrillator

AED protocol according to the current Guidelines, update-able anytime

Weight
2.5 kg
Pacer with FIX-, DEMAND- and OVERDRIVE mode

Pre-connected corPatch therapy electrodes in separate bag

Up to 200 shocks with fully charged battery

Use with hard paddles as well as internal shock spoons also possible

Dimensions
28 cm (W) × 22 cm (H) × 12 cm (D)
---
Synchronised Therapy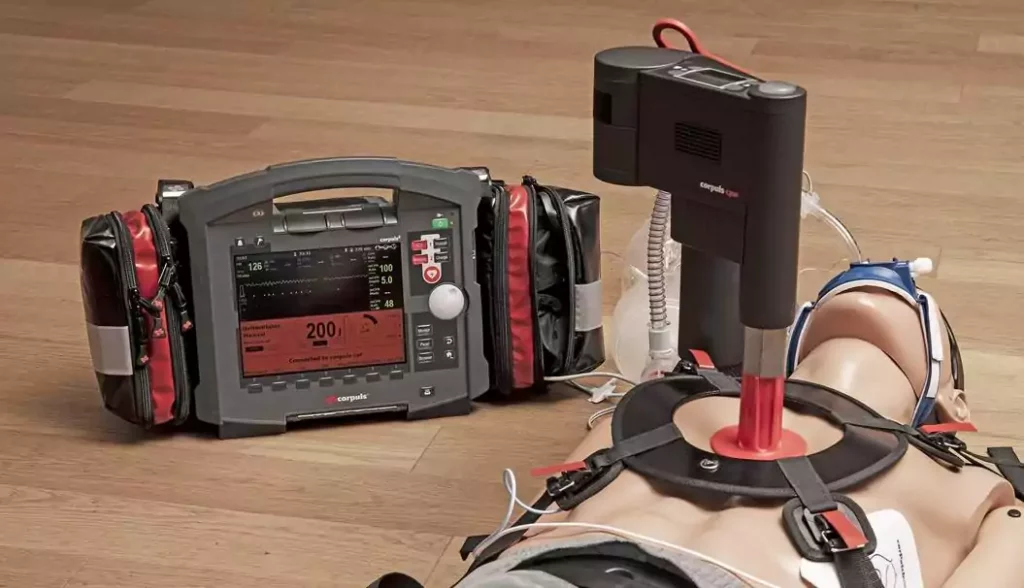 Resuscitation can quickly become stressful. Thanks to the Bluetooth connection, the corpuls cpr is effectively the fourth module of the corpuls3T. The team is supported by the remote control of the corpuls cpr via the corpuls3T. Treatment can be safer and the hands-off time reduced thus increasing the patient's chance of survival.

Shorter Hands-off time

Perfect in tight spaces and during transport (land/air)

Easier and faster operation

Increased safety
Data transmission to corpuls3T as well as corpuls.mission andcorpuls.manager

Can be used in aed- & manual modes

From software version 4.0 (corpuls3) & software version 1.2 (corpuls cpr)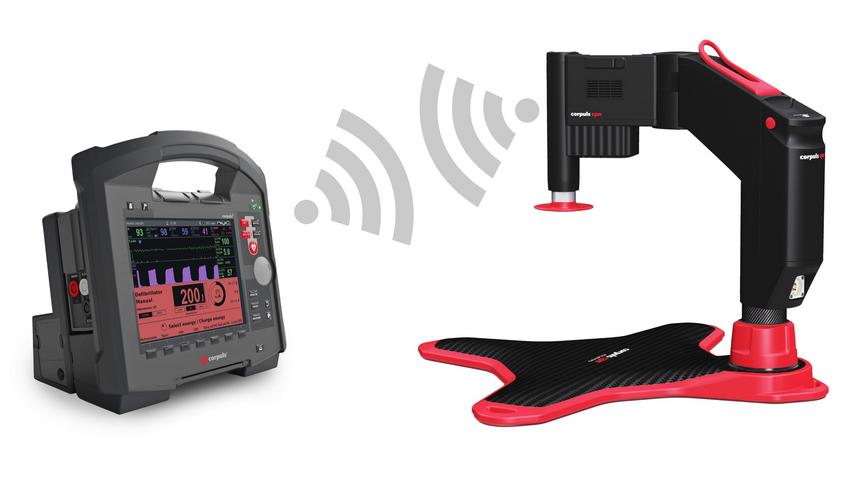 Sophisticated energy management
The best energy management is the one you don't have to think about. This is precisely the optimum we have achieved with the corpuls3T energy management.
When you take the corpuls3T out of the charge mount in the vehicle it is ready for operation. As soon as the device is returned to the mount the batteries are charged automatically and the corpuls3T is ready for its next job. Time-consuming and fault-prone manual charging and changing of batteries is not required and the user can fully concentrate on the patient.
The batteries of all three modules are identical and extremely powerful. In compact mode, they simply use the battery reserves of the other modules. This concept always provides sufficient power even in long deployments to ensure comprehensive monitoring and the therapy with the defibrillator/pacer.
Battery life of up to 10 hours as a compact device
A complete charge of the batteries in the device takes approximately 2 hours
Display of the remaining battery life on the monitor's display and on the patient box
Charging via 12 V DC or 100V AC – 240V AC (50 Hz – 60 Hz) via magnetic contact (MagCode)
Operation as a compact device even if up to two batteries are discharged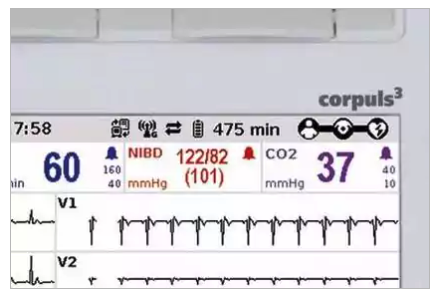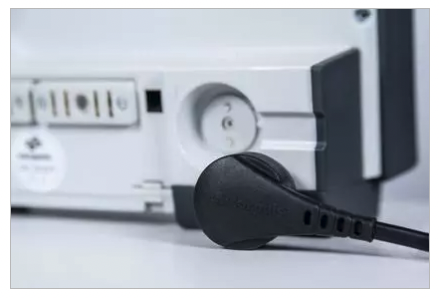 ---
Versatile mounts
There are solutions for each application: Mounts on the wall and floor, with or without swivel mechanism or safe attachment on the stretchers by different manufacturers. Almost all mounts are in conformity with DIN EN 1789 and have been tested with an acceleration of up to 24 g instead of the specified 10 g. The mounts are also available with or without integrated power supply.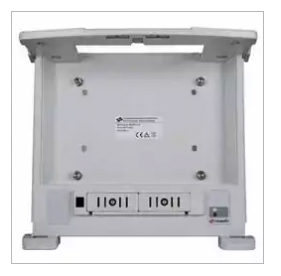 Shallow installation depth, low weight
Also fits monitor and patient box combinations
12 V DC, 100V AC – 240V AC (50 Hz – 60 Hz)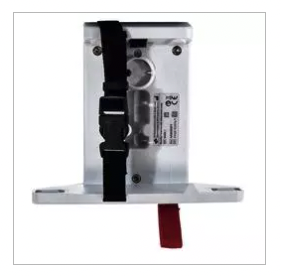 Adaptation options to standard stretchers with wheels
Easy adaptation and unlocking
12 V DC, 100V AC – 240V AC (50 Hz – 60 Hz)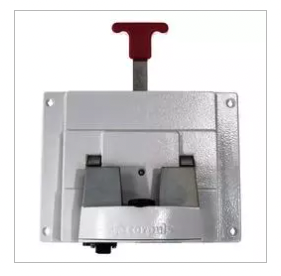 Can be unlocked with one hand via the handle
Self-locking after 10 seconds
12 V DC, 100V AC – 240V AC (50 Hz – 60 Hz)